through the looking glass
For wildlife enthusiasts here's a great opportunity to spot the three big cats of India – tigers, leopards and lions and also immerse in the rural hinterland of the western region of India. The wilderness destinations included in this itinerary offer a great variety not only in flora and fauna but also topography. While Ranthambore is a lovely park with its low undulating hills interspersed by relatively small meadows and water bodies, Gir has a succession of rugged ridges, isolated hills, plateaus and valleys. Jawai on the other hand is a vast sprawling wilderness of ancient craggy hills, scrub, grasslands and winding sandy riverbeds. This journey is escorted by a naturalist known for her research in the big cats.
Insider Tips:
This itinerary is operational from mid-October to mid-June only.
Mid-November onwards is good weather for sightings, barring the twenty-five plus days of intense cold beginning around end-December. The harsh summers, April till early June, offer the finest chances of spotting these big cats.
While in Ranthambore and Gir National Park, private jeep safaris come for a supplement, but cannot be guaranteed; Jawai is an exclusive affair on jeeps and one is unlikely to meet a lot of people while on a safari.
Add a couple of nights in Udaipur, the city of lakes after Jawai, before heading to Mumbai.
Sanjay Gandhi National Park (SGNP) in Borivali, Mumbai has the highest density of leopards with 35 leopards in the 140 sq km area (as per a survey by the Wildlife Institute of India (WWI) and SGNP). An extra day in Mumbai could be added to visit this park.
For those with experience of trekking in higher altitudes, we recommend a pre-tour to the cold desert of Ladakh in search of the elusive and the gorgeous Snow Leopard. Snow Leopard treks are best done during the month of October, and again in February – March. The shortest trek lasts for seven days. Expect freezing temperatures which could dip up to -20C (-4 F) on a given day and an average of five to six hours of daily trek. Grade: Medium. Average Height: 12,000 feet (3700 metres). Be prepared to trek through light to medium snowfall for up to several hours a day.
Wildlife Parks in central India (Bandhavgarh, Kanha, Pench, Panna, Satpura, Tadoba), in the north east (Kaziranga, Nameri, Eagle's Nest) and in south India (Nagarhole, Bandipur, Madumalai, Periyar) to name a few, can be combined in different permutations and combinations to see other species of wildlife and flora in India.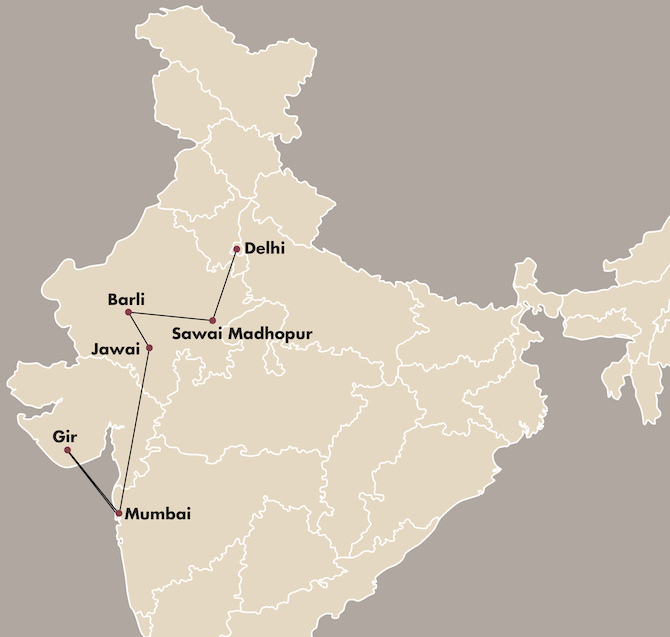 day wise itinerary 

There were only 12 Asiatic lions in Gir forest before the area was declared a protected zone in the year 1900. Today, this number has risen to 523! Much of the credit for the increase goes to Gir's forest guards and its animal rescue team – who are all women!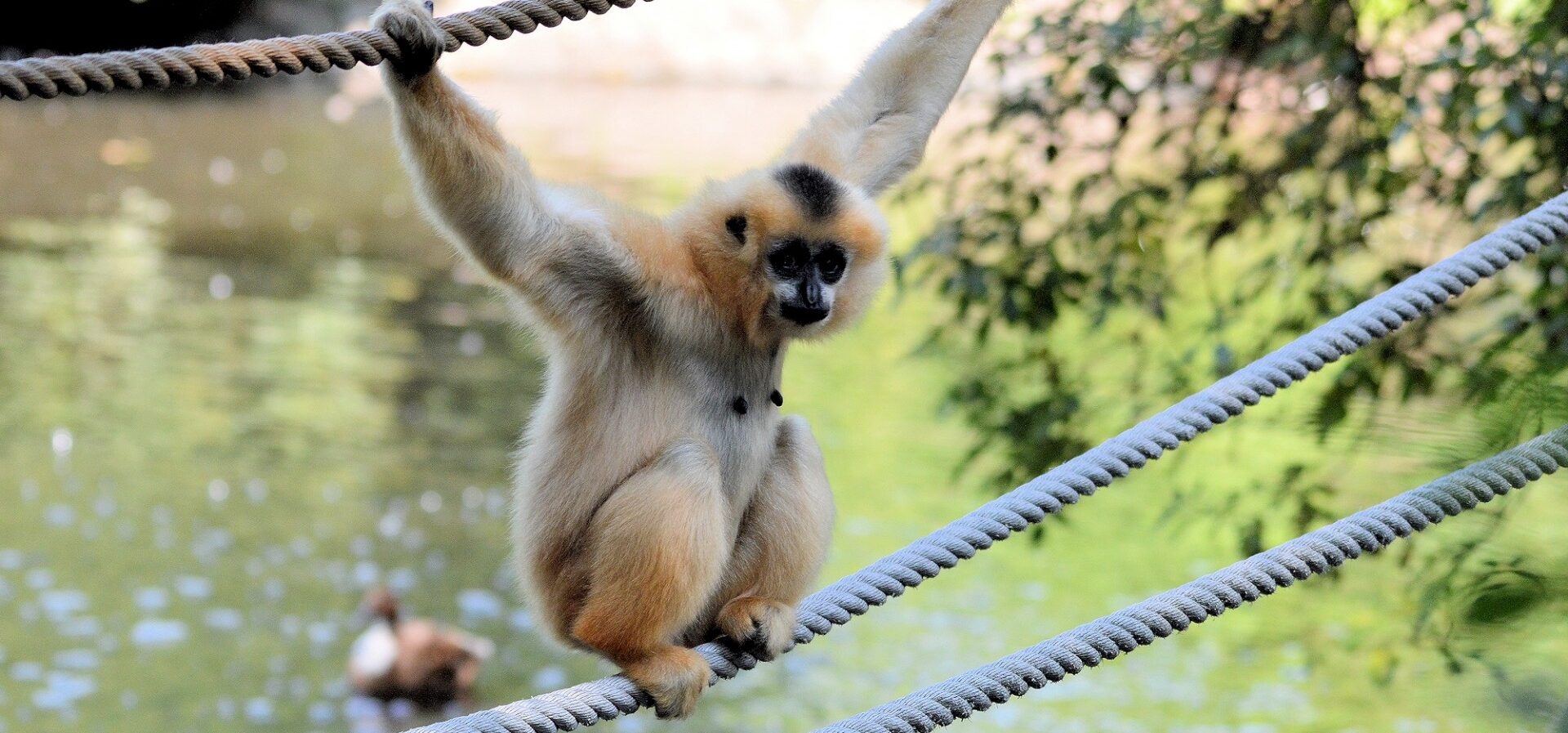 Hoolocks Gibbons, also fondly known as the Singing Apes, are found in Assam and the low-end forests of eastern Brahmaputra. These forests support the highest diversity of primates in India, including the only apes found in the country, the western hoolock gibbon (Hoolock hoolock) and the eastern hoolock gibbon (Hoolock leuconedys).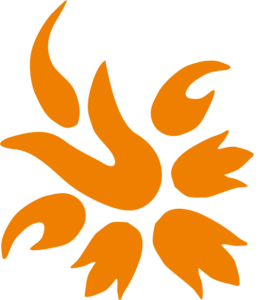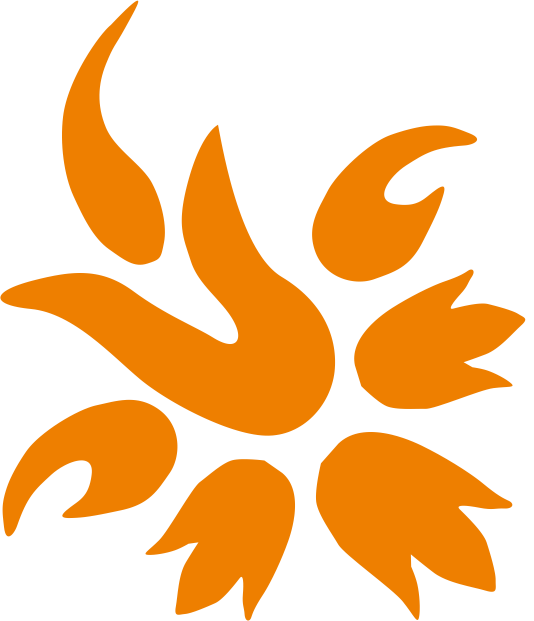 west India from the journal
Read the latest articles by Distant Frontiers' expert team, including columns like Lost in Luxury, Culture Matters and travel news as well as exclusive insiders from the road by our Explorers.