through the looking glass
Ayurveda is the ancient Indian system of natural and holistic medicine. When translated from Sanskrit, Ayurveda means "the science of life" and longevity. It combines the profound thoughts of medicine and philosophy, encompassing physical, mental and spiritual growth; a complete naturalistic system that depends on the diagnosis of the body's humours – vata, pitta and kapha – to achieve the right balance. Kerala's equable climate, natural abundance of forests and the cool monsoon season are best suited for Ayurveda's curative and restorative packages. Escorted by a practitioner from Kerala specializing in Yoga, this tour is ideal for beginners and those already practicing a holistic approach to life. Traverse through Kerala's emerald green paddy fields, groves of coconut trees swinging in the gentle breeze, rolling hills with acres and acres of tea plantation, eternal rainforests, and the maze that is Kerala's backwaters located tantalizingly close to sandy beaches of the Arabian Sea, in an incredible journey of the body, mind and soul. Judge less, love more, and open the heart like a blooming lotus!
Insider Tips:
This itinerary is best done from mid-October till March.
It rains in Kerala from June to September and is actually considered very good for Ayurveda treatments.
The quirky Cochin Carnival is held at Fort Cochin on January 01 every year. It was started by the Portuguese in the 16th century as a celebration to welcome the new year.
During January/February, the Mahadeva Temple of Ernakulam in Cochin celebrates a seven day festival. The festival is dedicated to Shiva, the 'destroyer' in the Hindu Pantheon who maintains the cosmic balance.
Should one opt for a structured Ayurveda session, in consultation with the in-house specialist, we recommend at least seven nights in Marari at the end of your trip for effective results.
Ayurveda therapies such as massages are on offer at each property in the itinerary and one can choose these at one's own preference and time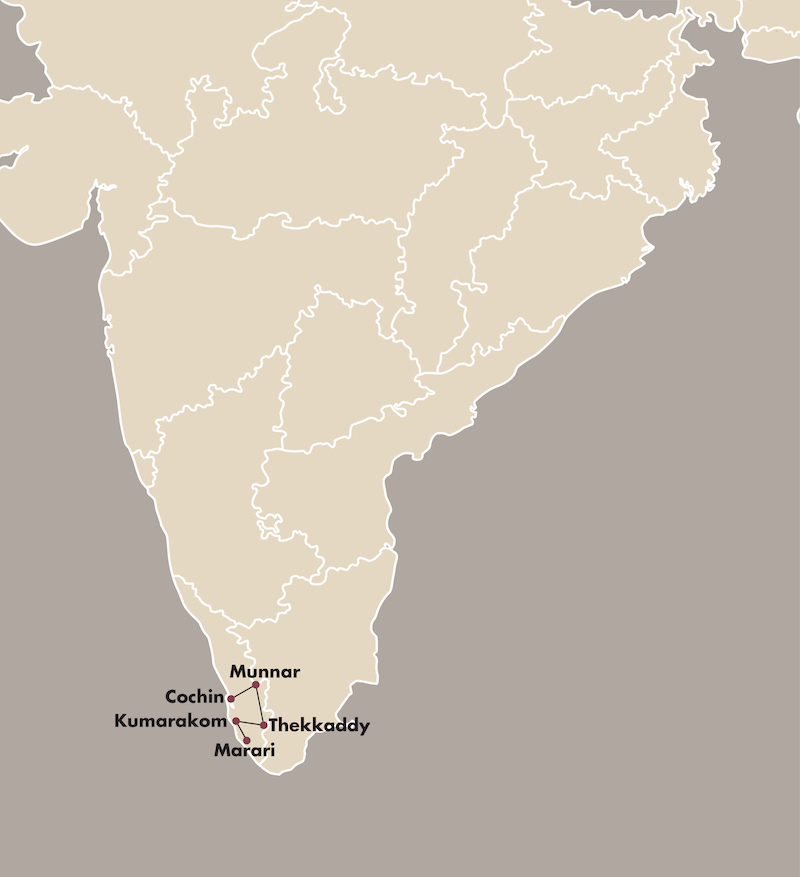 day wise itinerary 

In yoga, meditation, and Ayurveda, Chakra refers to wheels of energy throughout the body. There are seven main chakras, which align the spine, starting from the base of the spine through to the crown of the head. To visualise a chakra in the body, imagine a swirling wheel of energy where matter and consciousness meet.
OM (pronounced AUM), when chanted, vibrates at the frequency of 432 Hz, which is the same frequency found throughout everything in nature. Not only is it said that we are elevated from our everyday minds, the vibrations of rhythmic chanting of OM is also said to have a physical effect on the body by slowing down the nervous system and calming the mind, similar to meditation.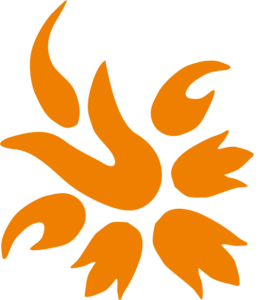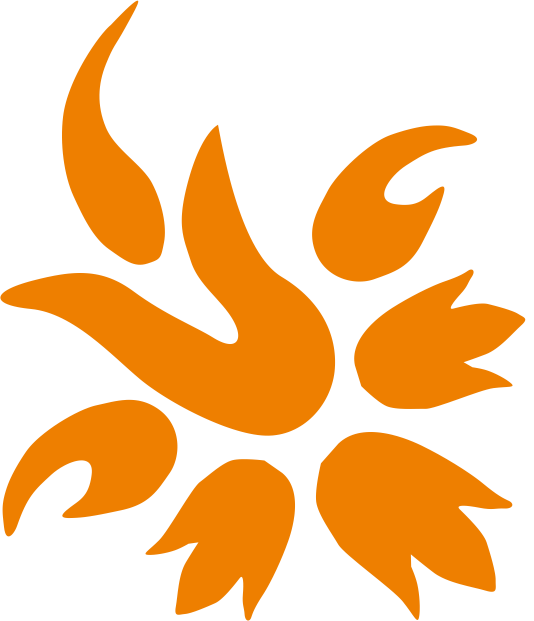 south India from the journal
Read the latest articles by Distant Frontiers' expert team, including columns like Lost in Luxury, Culture Matters and travel news as well as exclusive insiders from the road by our Explorers.