through the looking glass
Mahatma Gandhi is credited with reviving the old processes of hand spinning and hand weaving as part of the freedom movement of India. It was a strong political tool used to assert self-suffciency by a nation under colonial, draconian laws on textile. Khadi was linked to the concept of Swadeshi (Made in India), where Gandhi believed that choosing to make and wear hand-spun, hand-woven cloth, a source of livelihood for millions of weavers across India, over machine-made textiles from Manchester, would bring power back into the hands of the villagers and build self-reliance. The spirit of Khadi became synonymous with 'plain living and high thinking'. Khadi is hand-woven cloth in cotton or silk or wool depending on the climate of the region. It is environment friendly and suitable for all seasons. There is a huge movement in India to support the many weavers and craftsmen who produce Khadi.
This itinerary is a beautiful introduction to India's traditional arts and crafts which have changed little over the centuries. Escorted by an expert, start the journey from Kolkata to move inland and travel through some of the most distinct and vibrant destinations of West Bengal where hand-woven textiles and sarees form an important cottage industry. After meeting weavers in West Bengal, continue your journey to Gujarat which has a rich and unique cultural heritage with an identity of its own. Explore the lesser-known Muli and the more popular Bhuj where the indigenous communities are known for their immense creativity, unbound imagination, untiring spirit and are custodians of an overwhelming variety of soulful crafts.
Insider Tips:
Maximum 10 participating guests
Language: English
Best time for this itinerary – October to April.
Gujarat is a dry state where one can't buy alcohol off the shelf. However, procuring alcohol from designated government shops is easy. You will need to show your passport and e-tickets of your flights in and out of Gujarat. Your escort-cum-guide will assist you. Be aware, you cannot drink in the public areas of the properties. You can drink only in your room.
The majority of Gujaratis are strict vegetarians, at least when they are in Gujarat. Don't be surprised by all the vegetarian, often sweet menu in some hotels and restaurants.
Some communities in the Bhuj area are averse to being photographed. It is absolutely imperative that permission is taken before taking photos. If you take photos of nomads, while they are on the move on Gujarat's highways, they expect to be paid.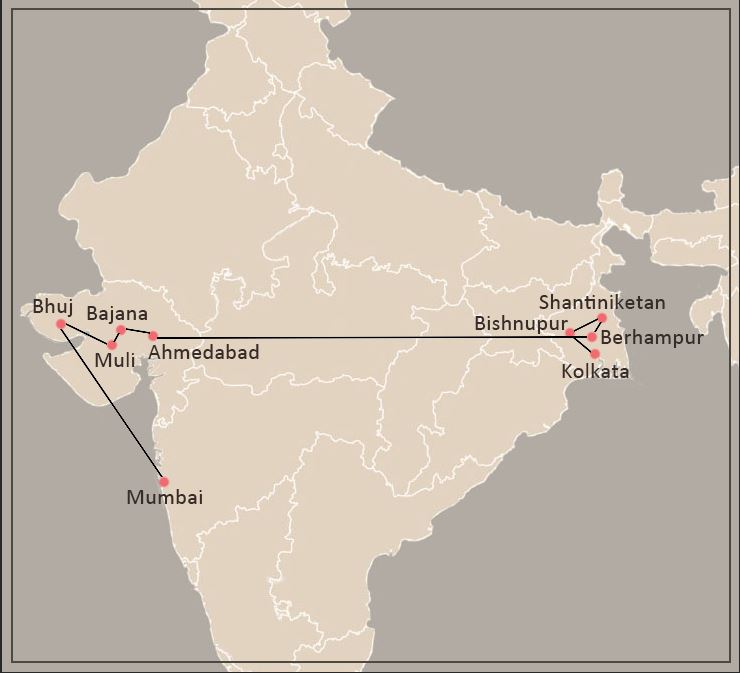 day wise itinerary 

Meghawal tribals of Mewar, Rajasthan migrated to Sindh in Pakistan in the 17th century, and then on to Kutch in 1971 after the Indo-Pak war. They forged a partnership with nomadic pastorals, Maldharis of Kutch. When a Maldhari cattle dies, adept hands of Meghawals convert the raw hide into a piece of utility or of art in leather. Meghawals also brought with them their exquisite embroidery styles and stitches, which still bear some resemblance to similar embroidery done in Afghanistan. What we see today as Kutchi embroidery is actually a beautiful amalgamation of northern and eastern styles of magic with needle.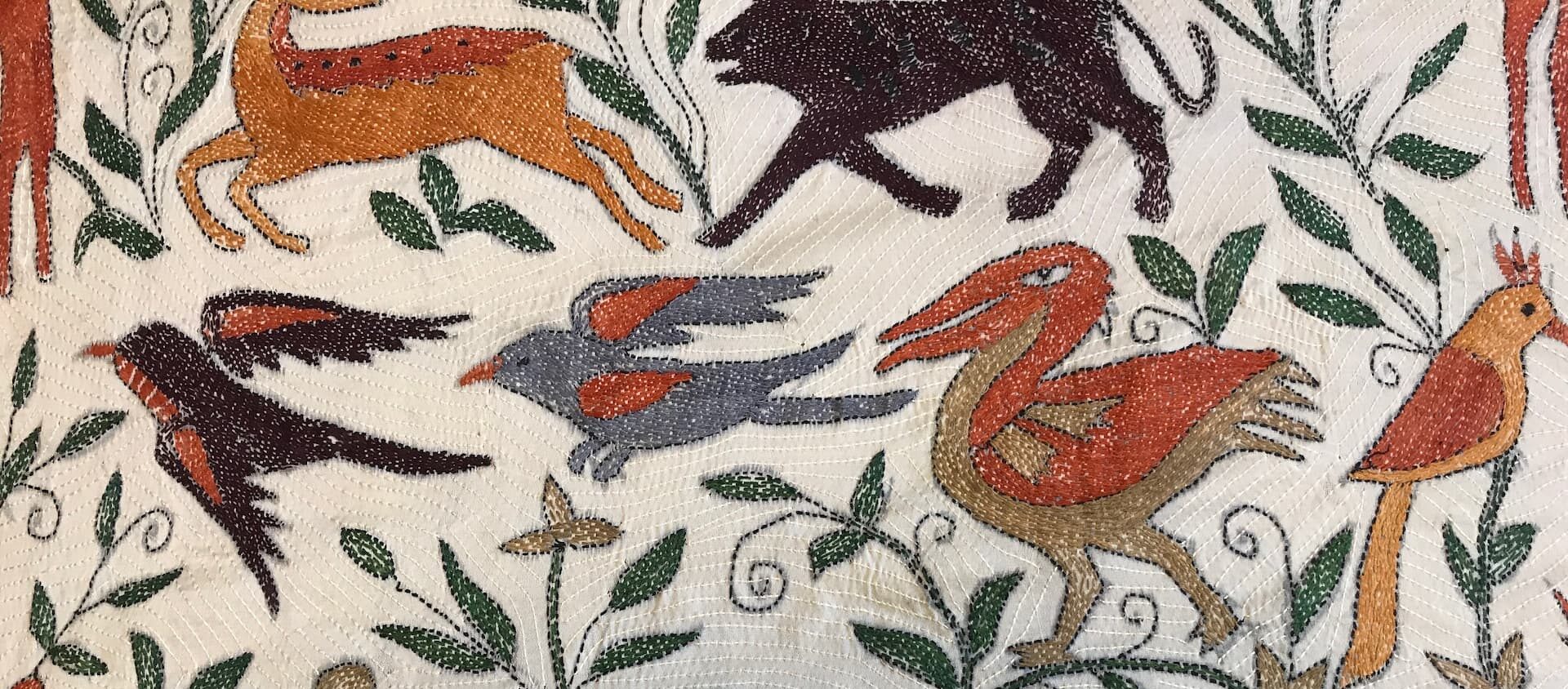 The name 'Kantha' signifies a poor man's wrap. It is a form of embroidery practised by rural women of Bengal and Odisha. The traditional form of Kantha embroidery was done with soft dhotis and saris, with a simple running stitch along the edges. The idea was to recycle old clothes and embroidering them for aesthetics, ensuring no piece of cloth in the house was wasted.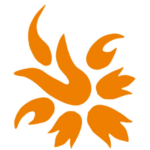 west India from the journal
Read the latest articles by Distant Frontiers' expert team, including columns like Lost in Luxury, Culture Matters and travel news as well as exclusive insiders from the road by our Explorers