"In Sri Lanka, when two strangers meet, they ask a series of questions that reveal family, ancestral village, and blood ties until they arrive at a common friend or relative. Then they say, "Those are our people, so you are our people." It's a small place. Everyone knows everyone."
– NAYOMI MUNAWEERA, WHAT LIES BETWEEN US
Sri Lanka, an extension of India, is a paradise in the Tropics. From emerald mountains to sunkissed beaches, from the turquoise waters to sun flamed skies at the twilight mirror the soul of this land, varied and colourful.
We allow the traveller to explore a place through one's heart but we do have a few travel tips that can come in handy.
With effect from 1st January 2012, all Holiday or Business travelers to Sri Lanka must have Electronic Travel Authorization (ETA) for entering into Sri Lanka. Please visit http://www.eta.gov.lk for more information.
The facility for applying Business Purpose Visa is at present available only at the Head Office of the Department of Immigration & Emigration and the Sri Lankan Overseas Missions.
Tourist Visit Visa
A Tourist Visa is issued to bona-fide tourists who want to enter Sri Lanka for sightseeing, excursions, relaxation, visit relatives or yoga training for a short period of time.
Business Purpose Visa
A Business Purpose Visa is issued to foreign nationals who visit Sri Lanka for business purposes for short period of time. This visa may be issued for single or double journeys.
Eligibility requirements for Sri Lankan Visa
Sri Lanka Immigration & Emigration is satisfied that you are suitable to enter Sri Lanka.
Sri Lanka Immigration & Emigration approves the purpose for which you are entering Sri Lanka.
You hold a passport valid for a minimum period of six months from the date you arrive in Sri Lanka.
Sri Lanka Immigration & Emigration is satisfied that you have adequate funds for your maintenance whilst in Sri Lanka and for the payment of your return passage to the country which issued your passport.
You are in possession of a written assurance (ticket) to return to the country of domicile or a visa to the next country of destination if you are a visit visa holder.
 
Travellers who do not require a visa
Sri Lankan dual citizens.
Children whose birth has been registered under section 5(2) of Citizenship Act – 1948 upto 21 years of age.
Children born in Sri Lanka for Sri Lankan parents under 21 years of age.
For travelers coming into the country or leaving it is:
Prohibited:
Dangerous drugs or narcotic substances.
Pornographic or seditious materials.
Any material ridiculing any religious belief.
Restricted:
Fire arms, ammunitions, explosives and weapons.
Pharmaceuticals and medicines, except for personal use.
Goods for commercial or trade purposes, except trade samples.
Plants, fruits, birds and their products. Import permit must be obtained prior to travel.
Personal allowances are 1.5 litre of spirits, 2 bottles of wine, 250ml of eau de cologne; and small quantity of perfume and souvenirs not intended for commercial use, up to the value of USD 250; per passenger over the age of 18 years.
Security
In domestic flights, penknives and other sharp objects, liquids, matchboxes and lighters, batteries and some electronic items are not allowed in your cabin baggage, so pack them into your check-in luggage, or they will probably be either confiscated or taken away from you only to be returned at the other end of the flight.
As with airports all over the world in this era, security checks are stringent and you and your luggage may be searched more than once before you get on the plane.
Baggage Allowance
The normal free allowance while flying he government-owned Indian Airlines is 20 kg in Economy and 30 kg in First Class.
Airport Departure Tax
No airport tax is levied on passengers upon embarkation at the airport.
Government Offices: Monday- Friday, 9:30 – 17:00 hours, (some open Saturday morning)
Banks: Monday – Friday, 9:00 – 15:00 hours, (some open Saturday morning)
Shops: Monday – Friday, 10:00 – 19:00 hours, (Most open Saturday morning)
Restaurants and bars have different legally-enforced closing hours in different areas.

A Year Round destination where you can choose a beach coast depending on the month of travel.
The average temperature in Sri Lanka varies between 25° C – 32° C though the year.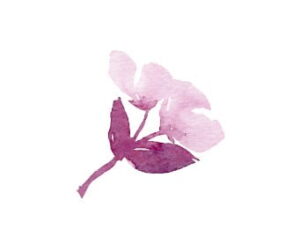 The Rupee, which is divided into 100 cents.
Rupee symbol: Rs
Coin denominations: 1, 2, 5 and 10 Rupees
Note denominations: 20, 50, 100, 500, 1000 and 5000 Rupees.
There is no restriction in bringing money in foreign currencies into Sri Lanka. This sum could be in Traveller Cheques, Bank drafts or currency notes. However, if the total exceeds US$ 15,000, that sum must be declared to the Sri Lanka Customs.
If you wish to take out from Sri Lanka a sum in excess of US$ 5000 in currency notes (out of the money brought in), you must declare the entirety of the sum brought in, even if it is less than US$ 15,000.
The foreign currency amounts indicated in US$ may be in equivalent amounts in other convertible foreign currencies.
Changing money through unauthorised persons is illegal as well as risky in respect of receiving counterfeit money.
Credit Cards
Most hotels, restaurants and some shops accept major credit cards such as American Express, Visa and Mastercard. They will usually display signage to that effect.
Time
UTC+05:30
Sri Lankan hotels have two types of plug bases; either the UK (Type G) or India (Type D).
Note: You will probably need to get an adapter for your devices. It's pretty easy to get "all-in-one" adapters that you can use to plug your device's power chord into before plugging into the power supply.
Sinhala and Tamil are the official languages in Sri Lanka.
English is generally understood by most people and is easy to get by. English is spoken at all hotels, major restaurants and shops. Road signs are written both in Sinhalese and English throughout the country, with few exceptions.
Communication
All mobile operators support the GSM technology on GSM 900/ 1800 bands. WAP & GPRS is widely supported. 3G and wireless broadband is available in Colombo. Wifi zones are available in selected spots in major towns.
Connectivity – Most hotels provide internet facilities. There are internet cafes in most towns with ADSL connection. Connections in smaller towns will be slow.
Shopping is an interesting experience in Sri Lanka; from small shops to luxurious shopping centres. Shop for local handicrafts and take a break at one of the roadside cafes to enjoy a small snack and drink.
Handicraft shopping is a must do while visiting Sri Lanka, have a look at makara (a mythical animal, lion, swan, elephant and lotus which are most evident in brass work (boxes, trays, lanterns, vases) and silverware (ornately carved and filigree jewellery, tea-sets) that make excellent souvenirs. In addition, ritual masks, lacquer ware, batik and handloom textiles, lace and wood carvings are popular, the list goes on and on.
Sri Lanka has the widest variety of precious stones among the world's gem producing countries – blue sapphires, star sapphires, rubies, cat's eye, garnets, moonstones, aquamarines and topazes.
Remember to pick up some Sri Lankan tea or merely sip a cup in a local tea shop, it is one of the great pleasures of travelling in Sri Lanka.
Sri Lankan cuisine has some similarity to South Indian food yet has a distinct taste of its own.
Coconuts and fish are two of the most influential components of Sri Lankan cuisine. Fish is made into curries and coconut in some form or another, is a dominant ingredient in cooking.
Sri Lankan food offers a vivid array of flavor combinations: sweet caramelized onion relishes, bitter melon, spicy scraped coconut, and the burn of curry tamed by mild rice, and palm sugar sweetened desserts.
A meal in Sri Lanka is called "rice and curry"—a term that's almost synonymous with food in general.
Desserts are usually served as part of main meals in Sri Lanka. Aluwa is a popular dessert in Sri Lanka, it is made out of rice flour, sugar, milk, butter, spices (cardamom and cloves). Another popular dessert is Watalappam, made out of Coconut milk, jaggery, eggs, spices (cardamom and cloves), it is usually served at weddings. There is so much more to relish in Sri Lanka.
It is mandatory for those travelling to Sri Lanka from Africa or Latin America to have a valid certificate of vaccination for Yellow fever and Meningitis prior to arrival in Sri Lanka. You need up-to-date Hepatitis A, Polio and Tetanus shots.
Mosquito borne diseases like dengue, chickengunya and malaria are common. It's advised you take adequate protection against mosquitos. Take some Imodium tablets (just in case you get an upset stomach).
Carry a kit containing sunscreens and other lotions for protection from the sun, insect repellents and sting relief creams, water sterilising tablets and medicines for possible stomach upsets or indigestion.
Eating and Drinking
Tap water is not purified for drinking. Unless you have access to a water filter, or are sure water has been boiled, it is safer to stick to bottled water. Avoid ice in your drinks outside your hotel.
Avoid ice cream or food sold by roadside vendors, uncooked or undercooked foods, fruit or vegetables that cannot be peeled.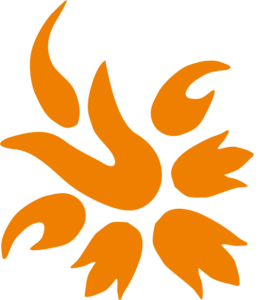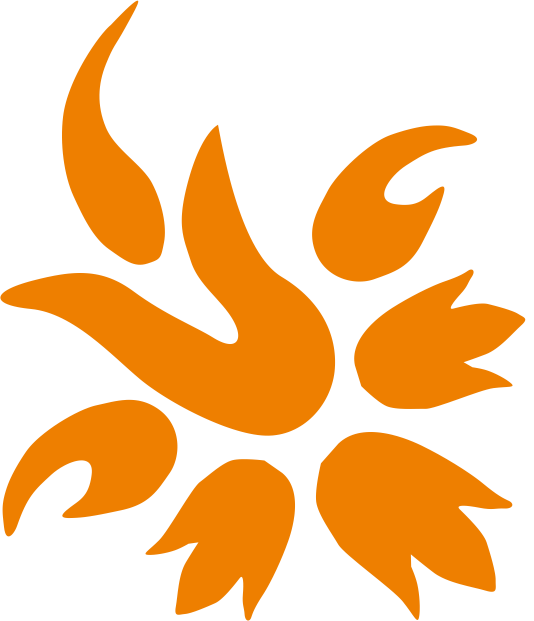 Sri Lanka from the
journal
Read the latest articles by Distant Frontiers' expert team, including columns like Lost in Luxury, Culture Matters and travel news as well as exclusive insiders from the road by our Explorers.