Land and Landscape
Imagine yourself surrounded by aquamarine waters of the Indian Ocean, lazing around on powdery soft sandy beaches with gently swaying coconut palms keeping you company. Now imagine yourself in the heart of a National Park where wild elephants and leopards abound, or at a hilly tea estate that looks straight out of a Victorian novel. You get all this and much more within the compact island of Sri Lanka from whose nickname the word serendipity is derived. ​
Ringed by the most luxurious beaches, Sri Lanka's emerald center is dotted with tea plantations, some of which are centuries old, harking back to her colonial past. The Emerald Isle also has a long historical legacy and houses many UNESCO World Heritage Sites that will leave you spellbound. The surrounding ocean lets you indulge in water sports and activities such as whale watching and participating in the soul-stirring experience of sending off baby turtles into the infinite ocean. Sri Lanka is steeped in spirituality with several sacred relics of Buddhism scattered throughout. The tiny island has so much to offer that a single visit is hardly enough to experience it all.
Civilization and History​
Sri Lanka has more than 3000 years of written history and has also been mentioned in several ancient Indian texts. The most famous is the Ramayana, in which the island, referred to as Lanka, was the fortress of King Ravana. ​
It is believed that a group of the Indo-Aryans arrived on the island towards the latter part of 6th century BCE, probably from northern part of present-day India, and went on to mix with the locals to make what is today's Sinhalese ethnic group. Buddhism was introduced sometime around the mid-3rd century BCE, and a great civilization developed at such cities as Anuradhapura and Polonnaruwa. Historic records, local legends, and lore tell us that Buddhism arrived in the Emerald Isle with envoys from the great Mauryan Emperor Ashoka, including his daughter Sanghamitra who came bearing a branch of the sacred Bodhi Tree which now flourishes in Anuradhapura. ​
Partially occupied and ruled by the Portuguese in the 16th century and by the Dutch in the 17th century, the coastal parts this island was later ceded to the British in 1796. It became a British colony in 1802 and gained independence in 1948. The prolonged colonial rule left indelible marks on the history and culture of the island, and you can still spot remnants of the Raj in charming tea estates and other buildings scattered across Sri Lanka. ​
In 1972, the island renamed itself, Sri Lanka, from the erstwhile Ceylon.
People & Society​
Sri Lanka is the melting pot of an ethnically diverse population that is predominantly Sinhalese, but also constitutes Tamils, Moors, Burghers, Veddhas, and Malays. Sri Lankans strongly identify with their ethnicity, language, and religion. The Sinhalese who trace their origins to the Indo-Aryans of north India believe themselves to be the first inhabitants of the island. The long colonial rule of the Dutch and Portuguese created a small community of Burghers who are descendants of Europeans who intermarried with locals. The Moors, trace their ancestry to the early Arab traders who settled in the Emerald Isle while Malays are descendants of the Javanese people brought in by the Dutch colonials. This cultural plurality gives Sri Lanka a distinctive flavor to its monuments, heritage, culture, and cuisine.
<p">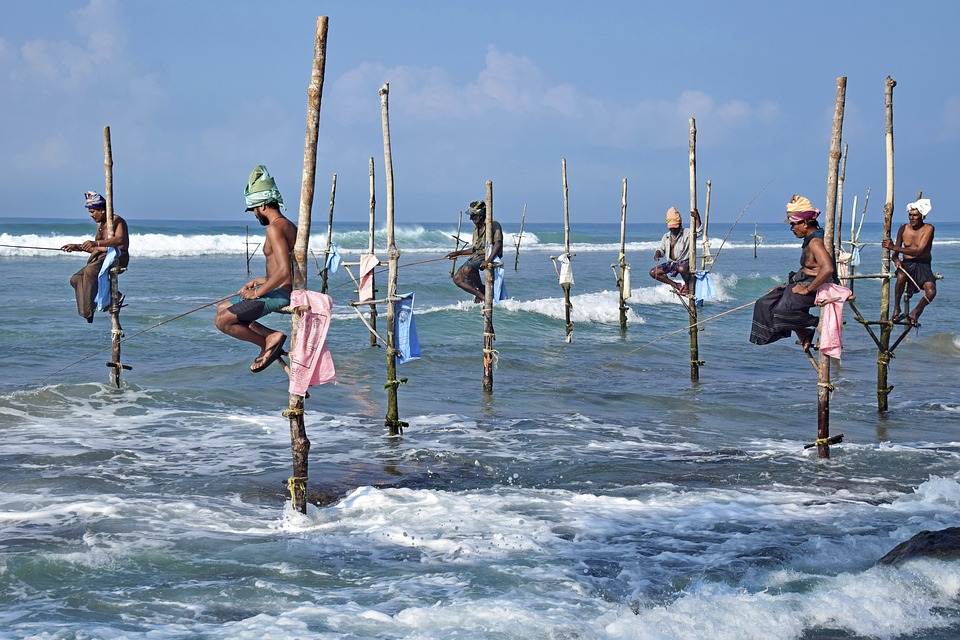 ​
​Religion
The major religion of the island is a form of Theravada Buddhism that has been in practice since ancient times as early as the 3rd century BCE. It has enjoyed constant royal support and patronage and thrived in the island as a result. Some of the most sacred Buddhist pilgrimage sites are present here including the Bo Tree at Anuradhapura that grew from the graft of the original Bodhi Tree under which Gautama Buddha attained the Enlightenment. Other religious followers including Hindus, Muslims, and Christians also co-exist harmoniously throughout Sri Lanka. Religious festivals form a big part of the cultural life of the country.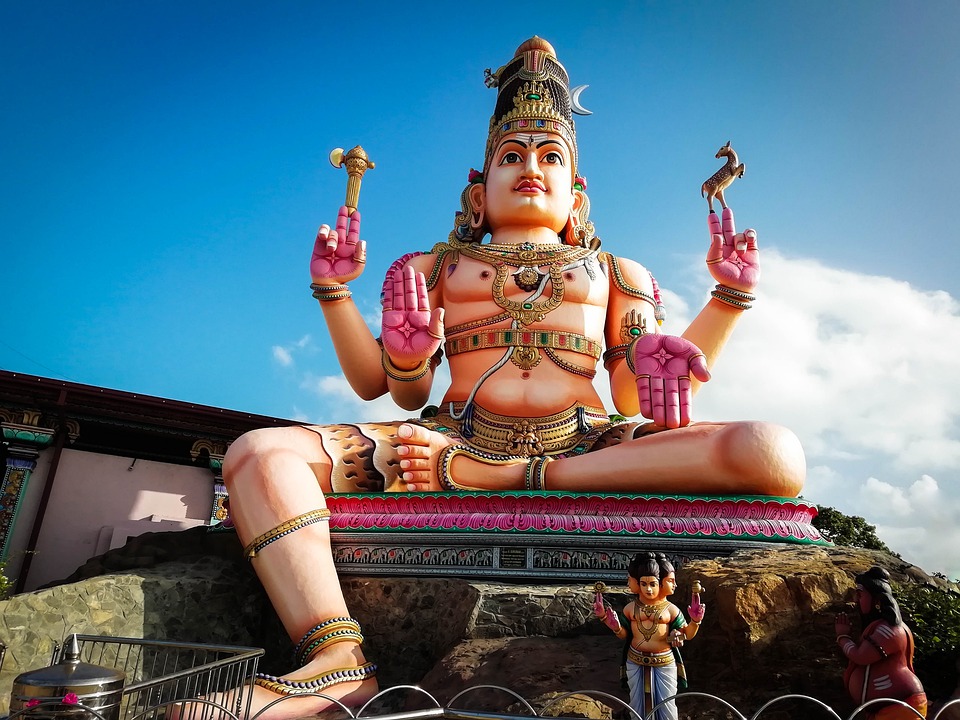 ​
Art and Culture ​
Sri Lankan art and culture is heavily influenced by the centuries of Buddhist influences that prevailed over the teardrop-shaped nation. However, there is also a seamless absorption of the various local and regional traditions. Most Sri Lankan art and crafts like paintings, architecture, and sculpture, stem from religious contexts, especially Buddhism. Cave paintings and temple paintings, especially those found in Sigiriya Rock Fortress, Dambulla, and the Temple of the Tooth Relic. Handicrafts, such as wooden mask making, and earthen pottery showcase the indigenous inspirations that survive to date. ​
One of the most remarkable examples of Sri Lankan culture is Baila music, a vibrant and catchy genre born out of the synthesis of African, Portuguese, and Sinhalese elements. Originally, belonging to the 'kaffir' or the African slaves who came with the Portuguese colonisers in the 15th century, the 'kaffrinha' music with its blend of guitars, cantiga ballads, and ukeles soon became popular across the island and the vibrant dance music came to be called 'baila'. Traditional Kandyan music includes percussions that are used to play hypnotic tattoos at festivals and both Buddhist and Hindu temples.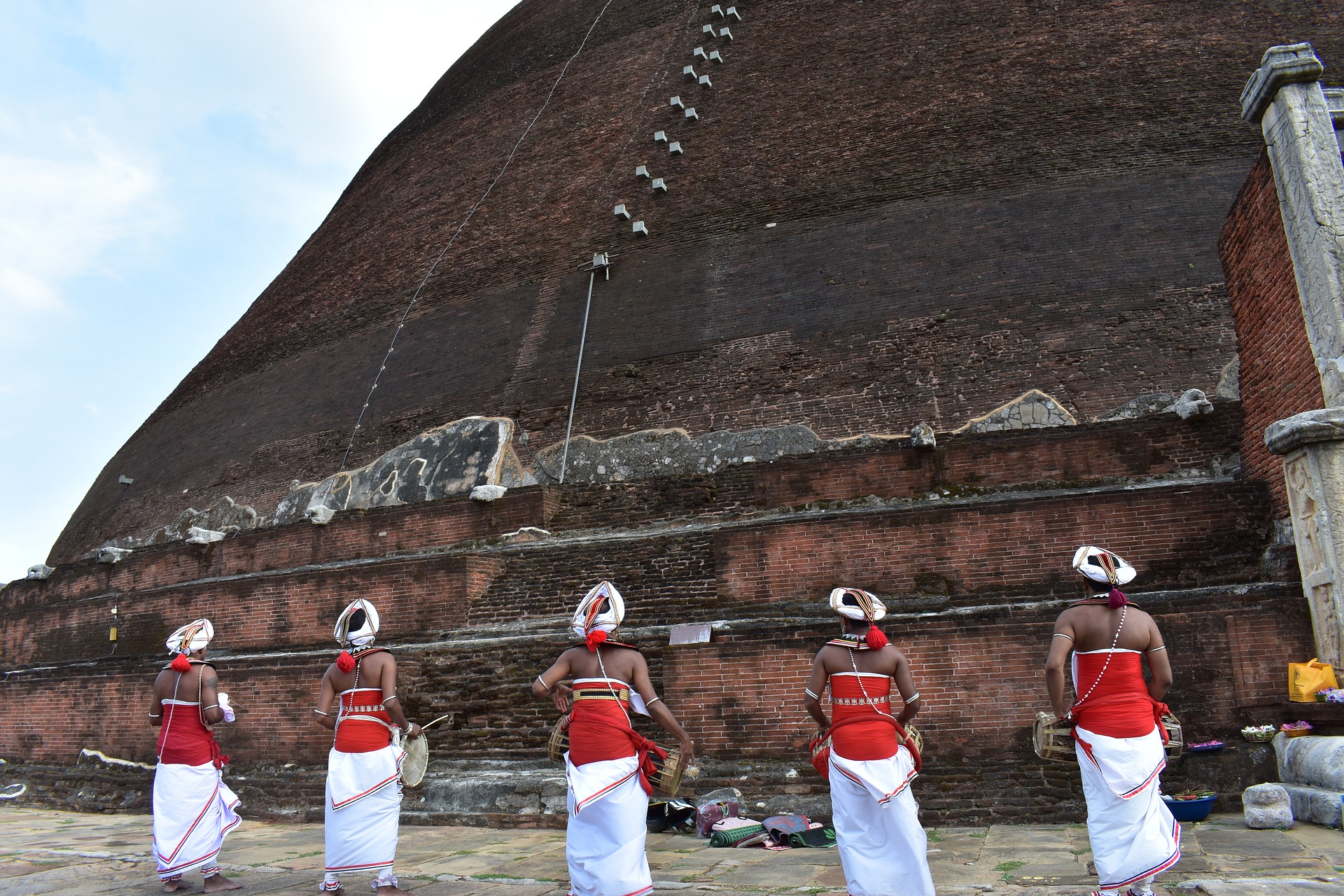 ​Cuisine
Traditional Sri Lankan cuisine is replete with fiery curries, sweet sambals (relish), sour pickles, and sizzling proteins that will leave your palate fired up and salivating for more. Seafood is a major attraction for travellers to Sri Lanka and luscious crabs, prawns, lobsters, and others are available. ​
​Staple ingredients in Sri Lankan cuisine include rice, coconut, locally available vegetables, lentils, and animal proteins such as fish, pork, goat, beef, and so on. Fragrant spices and condiments such as pepper, chillies, curry leaves, cardamoms, and spiced scraped coconuts are used to bring out the succulent tastes of the dishes. The cuisine is predominantly Sinhalese (Buddhist) with a blend of Tamil and traces of colonial and Islamic influences. Spicy fritters, deep-fried local seafood, samosas with spicy fillings, and flaky rotis with piquant chilli chutneys are worth a try.​
Owing to Dutch and Portuguese influences, Sri Lanka has a rich repository of desserts. A popular sweet dish made with coconut and coconut palm sugar jaggery called watallapan is a must-try for those with a sweet tooth. ​
​