"Chasing angels or fleeing demons, go to the mountains."
– JEFFREY RASLEY
Bhutan, acclaimed as the title of the land of thunder and dragon perhaps deserves a much more delicate eponym. With subtle beauty, fragile and hardy at once is a paradox that one has to live through even if in a journey of few days. Serene mountains with valleys full of flowers that burst out laughing as the sun peeks through the thunderous clouds infuse the denizens with a likeness of spirit. Happiness is indeed a place and we call it Bhutan.
We allow the traveller to explore a place through one's heart but we do have a few travel tips that can come in handy.
Indian, Bangladeshis and Maldivian nationals can obtain a visa at the port of entry on producing a valid passport with a minimum of 6 month validity (Indian nationals may also use their Voters Identity Card (VIC)).
All other tourists must obtain a visa clearance prior to travel to Bhutan. Visas are processed through an online system by your licensed Bhutanese tour operator, directly or through a foreign travel agent.
For more details visit http://www.mfa.gov.bt/visa
All arriving passengers and visitors are required to fill in the required details and submit the customs declaration from upon arrival at the Paro Airport.
Visitors are advised to be cautions while purchasing old and used items, especially of religious or cultural significance as customs authorities will not allow any old/used items to be taken out of the country unless certified as non-antique.
Baggage Allowance
The normal free allowance while flying is 20 kg in Economy and 30 kg in First Class.
Airport Departure Tax
Airport departure tax is usually included in your international tickets and does not have to be paid at the airport.
Some of the banks that you can avail of while in Bhutan are the Bank of Bhutan Limited, the Bhutan National Bank, the Druk PNB and the Tashi Bank. Traveller's cheque can be easily withdrawn and exchanged for local currency. Many of these banks provide internet banking facilities.
Banks are closed on Saturday afternoon and Sunday.
Local time: GMT + 6

Best time to visit: March till May & Sep till November
Lean Season: December, Jan, Feb, June, July & August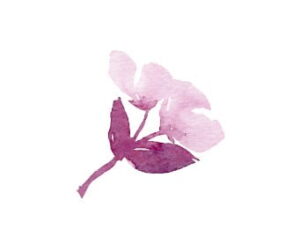 A trip to Bhutan can be planned throughout the year but the best months are March, April, May, September, October and November. There are several festivals taking place during these months as well. Winter in Bhutan is from mid-November to mid-March when the climate is dry and sunny with temperatures at 15c in the daytime and falling below zero at night.
The monsoon usually arrives in mid-June with light rain falling mainly in the afternoons and evenings.
Bhutan's currency is the Ngultrum.
Ngultrum symbol: Nu.
It is divided into 100 smaller units called chhertum.
It is at par with the Indian rupee which is accepted as legal tender in the country.
INR (Indian Rupees) denominations of 500 and 1000 are not accepted in Bhutan.
ATMs are located within all main towns throughout Bhutan, where money can be withdrawn using a Visa or MasterCard.
All major towns are well connected with electricity that runs on 220/240 volts with round hole two-pin and three-pin power outlets.
Bhutanese speak a variety of languages, Dzongkha being the national language and one most widely spoken. English is also spoken by the majority of Bhutanese, making communication very easy.
Bhutan is famous for hand-woven textiles of raw silk or silk, carved masks of various animals, woven baskets of cane and bamboo, wooden bowls known as Dapas, handmade paper products or finely crafted goods of silver. Other items that can be bought are exquisite Buddhist thangkha paintings or Bhutan's wide array of colourful and creative postage stamps. You can come across these items in the many handicraft shops in and around Thimphu and in other major towns. Buying and selling of antiques is strictly forbidden in Bhutan.
The most distinctive characteristic of Bhutanese cuisine is its spiciness. Chillis are an essential part of nearly every dish in Bhutan.
Rice forms the main body of most Bhutanese meals. It is accompanied by one or two side dishes consisting of meat or vegetables. Pork, beef and chicken are the meats that are eaten most often. Vegetables commonly eaten include Spinach, pumpkins, turnips, radishes, tomatoes, river weed, onions and green beans. Grains such as rice, buckwheat and barley are also cultivated in various regions of the country depending on the local climate.
Some of the most popular Bhutanese dishes are:
Ema Datshi: This is the National Dish of Bhutan. A spicy mix of chillis and local cheese known as Datshi. This dish is a staple of nearly every meal and can be found throughout the country.
Momos: These Tibetan-style dumplings are stuffed with pork, beef or cabbages and cheese and are cooked during special occasions.
Phaksha Paa: Pork cooked with spicy red chillis.
Jasha Maru: Spicy minced chicken, tomatoes and other ingredients that is usually served with rice.
Red Rice: The rice is similar to brown rice and is extremely nutritious and filling. When cooked it is pale pink, soft and slightly sticky.
As a minimum a traveller should have a tetanus, typhoid and hepatitis A inoculations.
A yellow fever vaccination certificate is only required for travellers coming from – or in transit through – a country with risk of yellow fever transmission.
Read the latest articles by Distant Frontiers' expert team, including columns like Lost in Luxury, Culture Matters and travel news as well as exclusive insiders from the road by our Explorers.