"… the one land that all men desire to see, and having once seen, by even a glimpse, would not give that glimpse for the shows of all the rest of the globe combined."
– MARK TWAIN, MORE TRAMPS ABROAD (1897)
India is a mystery hidden behind cliché. An ephemeral reality that dissolves just when you think that you have it defined. She is everything you have heard and read about and more, much more, than words can transcribe.
A country to be experienced: seen with the heart and understood with the soul.
We allow the traveller to explore a place through one's heart but we do have a few travel tips that can come in handy.
You require a valid passport from your country and a visa from an Indian mission abroad to enter India.
The exceptions are:
Citizens of Bhutan and Nepal, who do not require visas.
Nationals of Maldives who do not require a visa for visits of up to 90 days.
Persons of Indian Origin and Non-Resident Indians who possess either an OCI or a PIO card, which are the equivalent of a long India visa.
India issues the following types of visas.
Tourist Visa: Up to 6 months. Apply with: documents supporting your financial standing
e-Tourist Visa Facility is available for nationals of following countries: Albania, Andorra, Anguilla, Antigua & Barbuda, Argentina, Armenia, Aruba, Australia, Austria, Bahamas, Barbados, Belgium, Belize, Bolivia, Bosnia & Herzegovina, Botswana, Brazil, Brunei, Bulgaria, Cambodia, Canada, Cape Verde, Cayman Island, Chile, China, China- SAR Hongkong, China- SAR Macau, Colombia, Comoros, Cook Islands, Costa Rica, Cote d'lvoire, Croatia, Cuba, Czech Republic, Denmark, Djibouti, Dominica, Dominican Republic, East Timor, Ecuador, El Salvador, Eritrea, Estonia, Fiji, Finland, France, Gabon, Gambia, Georgia, Germany, Ghana, Greece, Grenada, Guatemala, Guinea, Guyana, Haiti, Honduras, Hungary, Iceland, Indonesia, Ireland, Israel, Jamaica, Japan, Jordan, Kenya, Kiribati, Laos, Latvia, Lesotho, Liberia, Liechtenstein, Lithuania, Luxembourg, Madagascar, Malawi, Malaysia, Malta, Marshall Islands, Mauritius, Mexico, Micronesia, Moldova, Monaco, Mongolia, Montenegro, Montserrat, Mozambique, Myanmar, Namibia, Nauru, Netherlands, New Zealand, Nicaragua, Niue Island, Norway, Oman, Palau, Palestine, Panama, Papua New Guinea, Paraguay, Peru, Philippines, Poland, Portugal, Republic of Korea, Republic of Macedonia, Romania, Russia, Saint Christopher and Nevis, Saint Lucia, Saint Vincent & the Grenadines, Samoa, San Marino, Senegal, Serbia, Seychelles, Singapore, Slovakia, Slovenia, Solomon Islands, South Africa, Spain, Sri Lanka, Suriname, Swaziland, Sweden, Switzerland, Taiwan, Tajikistan, Tanzania, Thailand, Tonga, Trinidad & Tobago, Turks & Caicos Island, Tuvalu, UAE, Ukraine, United Kingdom, Uruguay, USA, Vanuatu, Vatican City-Holy See, Venezuela, Vietnam, Zambia and Zimbabwe.

For the complete list of nationalities covered under the e-Tourist visa scheme, please visit https://indianvisaonline.gov.in/visa/tvoa.html

The airports to be added to the existing list of nine where foreign citizens from eligible countries can land with an e-tourist visa are Jaipur, Amritsar, Gaya, Lucknow, Trichy , Varanasi and Ahmedabad. The airports have been chosen due to the large number of foreign tourists they receive on account of their proximity to major tourist spots.
Business Visa: One or more years. Apply with letter from the sponsoring organisation
Student Visa: For the duration of the academic course of study or for a period of five years whichever is less. Apply with: proof of admission to recognised Universities / Institutions in India
Transit Visa: Maximum period of 15 Days. Apply with: Evidence of onward travel to a destination outside India
Conference Visa: For the duration of the conference or seminar. Apply with: letter of invitation from the organiser of the conference
When you apply for a visa at an Indian Embassy or High Commission you must include the following:
Your passport valid for at least 6 months
Visa fee in cash or by postal order (cheques are normally not accepted)
Two passport-size photographs
Supporting documents, where necessary
Duly completed application form
Note: Allow one month's processing time for postal applications.
Some parts of India are "restricted areas" and require special permits.
International airports operate the conventional green and red channels, with officials liable to carry out sudden spot check on passengers passing through the green channel.
If carrying items of high value such as cameras, laptops and the like for your personal use during your trip, you may be asked to fill in a Tourist Baggage Re-export Form (TBRE) when you enter the country, which allows you to bring items into India free of duty, provided you take them back with you when you are leaving.
Personal allowances are one litre of spirits, 200 cigarettes or 50 cigars or 250 gms of tobacco per passenger over the age of 18 years.
Government Offices/Shops: Monday – Friday, 10:00 – 17:00 hrs.
Banks: Monday – Friday, 10:00 – 14:00 hrs, Saturdays, 10:00 – 12:00 hrs.
Some commercial offices operate on a five-day week, with Saturdays and Sundays off. Others work a half-day on Saturdays. Office hours tend to be 09:30 – 18:00 hrs.
Shops do not have any standard timings. In major metros, you may find malls and department stores open until 20:00 hrs, seven days a week. Shops in business areas tend to close a little after office closing time. In tourist areas, you will probably find small stores open late into the evening. In many small towns, shops would tend to close around 20:00 hrs.
Restaurants and bars have different legally-enforced closing hours in different states. In most parts of the country, this would be around midnight or even earlier. The only food establishments legally open 24 hours a day are coffee shops in five-star hotels.
"Note: Some government and commercial offices are open on alternate Saturdays."
Best time to visit: October till March
Good time to visit: September & April.
Lean Season: May till August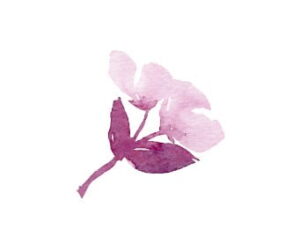 India is a tropical country. Nevertheless, there are huge variations according to the region and the season. The coolest months are from mid-November to mid-March, which also happens to be the tourist season. In the south, and on the coasts, day time temperatures even in the cool months can be in be the mid-20s centigrade, though the nights are cool. In central India, and in the hills in the southern part of the country, night temperatures can drop to under 10°C in winter. In the north, winter temperatures can approach 0°C even in the plains, and of course it drops below freezing in the Himalayan region. Summers are very hot, with some parts of south and central India, and the plains in the north, getting temperatures over 40°C. The monsoons, the rainy season, stretch from June until October, with different levels of intensity in different parts of the country. The West Coast and the north-east get the heaviest rain (two towns in Meghalaya vie for the title of the place with the most rainfall in the world).
Clothing
Winter – In the south, in the hills, you may need a light jacket in the evenings and early morning, or on overcast days. In the north, you may need to dress warmer, with light woollens even during the day. Consider dressing in layers and carrying a small day-pack to stow away some clothes as the day gets hotter.
Summer – Light cotton tropical clothing, sun hats or caps, and sunglasses are recommended. For those travelling in the hills or mountainous areas light woollens may be needed for the nights.
Monsoon – Light, quick-drying clothing, and either a raincoat or an umbrella or both (especially in places where there is a heavy monsoon).
The Rupee, which is divided into 100 paise.
Currency code: INR
Coin denominations: 1, 2, 5, 10, and 20 rupees.
Note denominations: 5, 10, 20, 50, 100, 200, 500 and 2000 rupees.
There are no restrictions on the importation of foreign currency by tourists, provided a Declaration Form is completed on arrival. The import and export of the Rupee is, however, prohibited and may not be spent in Duty Free Shops or on board aircrafts. Receipts for all currency must be kept, as it may be reconverted on departure.
It is advisable to carry money in the form of travellers' cheques, preferably in US Dollars, as it is widely recognised and accepted.
Changing money through unauthorised persons is illegal as well as risky in respect of receiving counterfeit money.
Credit cards
Most hotels, restaurants and some shops accept major credit cards such as American Express, Diners Club, Visa and Mastercard. They will usually display signage to that effect.
Time
UTC + 5 hours and 30 minutes.
The majority of India works on 220 volts AC 50 Hz. However, it is possible that certain areas have DC supplies and it may be a good idea to check before using electical appliances. Socket sizes vary, so it is well to take along a set of plug adaptors.
Power supply for your electronic devices
You will probably need to get an adapter for your devices. It's pretty easy to get "all-in-one" adapters that you can use to plug your device's power chord into before plugging into the power supply.
Tips
It is usual to tip waiters, porters, guides and drivers. An approximate guideline would be as follows:
Restaurants – 10 % of the bill
Porters – Rs.10/- per piece of luggage
Drivers/Guides – Rs.200 per day
"Tips are not normally included in the bill and are solely based on each person's discretion."
English is widely spoken, especially in areas that are used to tourists, though accents and grammar may vary considerably. Hindi is the most widely spoken language in the country, but it also has regional variations and accents. There are totally 15 major languages 544 dialects spoken in India in addition to English.
"Note that we always ensure that our clients are paired with guides who can speak their language."
Communication
India has both GSM and CDMA cellular phone systems. Reception is usually clear in urban areas, but can get patchy or non-existent in remoter parts of the country. If you plan to use international roaming, check with your phone service provider on whether they have tie-ups with any Indian providers that will give you favourable roaming rates. If you use a GSM phone, you may want to consider buying an Indian phone card to use for your trip. We can help you choose a good plan for your stay.
Landline telephone calls to most countries are now direct. Fax and Telex facilities are now ubiquitously available. Internet facilities are also easily available in most cities and tourist centres, in cybercafes and business centres, but free wireless connectivity is rare.
Connectivity – wireless or conventional broadband – in five-star hotels tends to be many times more expensive than cybercafes in the same areas though some hotels are now wi-fi.
The Indian postal service is huge; you're likely to find post offices in the most remote towns. You can usually buy stamps and leave letters for posting at most hotels.
In India, a huge number of things are still hand-made, using skills and secrets passed down for generations. Dazzling silks and other hand-made fabrics, clothing, hand knotted carpets, religious imagery and decorative articles in bronze, wood, stone and more, jewellery, leather, musical instruments, perfumes… the list goes on and on, and each region has its unique specialities. And prices, you will find, are very reasonable. (Do note that we'd be happy to provide you with expert shopping assistance.) You can bargain hunt at colourful, crowded bazaars, (be prepared to haggle!) on roadsides in the hinterland, in air-conditioned hotel arcades and bustling modern malls. Many reliable establishments that cater to tourists offer to deliver purchases to you in your homeland. Remember, though, that these deliveries can take a long time to reach you.
Indian law prohibits the export of antiques over 100 years old. Keep sales receipts and certificates to show proof of purchase and legitimacy when you're leaving the country.
"Note: Export of wildlife and products made from them are also banned by Indian law. Insist on a proper certificate for the legitimate sale of a particular animal product to avoid hassles at departure."
Indian food is as varied as the country itself, with every region having its own specialities. It therefore, does not always have to be "hot" nor can any one dish be labelled a "curry." (That said, many Indian cuisines can be pungent to those unaccustomed to it. Even if you have eaten at Indian restaurants outside India, remember that many such establishments tone down the spice quotient for local tastes.)
Most dishes with a gravy are normally called curries but are prepared with a different masala (a combination of spices and seasonings) containing among other things coriander, cumin, garlic, onions ginger, turmeric, chillies, cardamom, nutmeg, black pepper, cloves cinnamon, bayleaves, saffron, mace and nutmeg; all the aromas ad flavours that brought traders to India for centuries.
A traditional meal in large parts of India is usually served in large metal plate called a 'Thali' (when you see the word in a menu, usually prefixed with a region name, it means you're getting a full traditional meal from that region) with a number of small bowls used to hold the gravy dishes. The meal is normally accompanied with unleavened bread, usually wheat-based, in the North, or rice in the South.
The more upmarket hotels also provide a fair selection of international cuisine as well, and in the major cities, you're also very likely to find Italian, Chinese, Indonesian, Malaysian, Mexican, Thai, Japanese, and Lebanese speciality restaurants. Aside from international fast food franchises, which are making inroads even into smaller towns.
While India is by no means teetotal, in most parts of the country, people do not usually drink alcohol with a meal. (More likely is a glass of salty or sweet or spiced buttermilk, a soft drink, or water!) But most large hotels, and restaurants with liquor licenses, will be happy to serve you a drink at your table should you want one. The Indian wine industry is still a young one, but it is improving steadily, and is close to international standards on some counts. Imported wines and liquors are usually reasonably easily available, and tend to be much more expensive than local beverages.
"(Note: Gujarat is the only dry state in India at present. However, foreigners visiting India can obtain liquor permits either from embassies / missions / tourist offices abroad or at a Government of India Tourist office at Bombay, Delhi, Madras or Calcutta.)"
India grows some of the finest, most in-demand tea in the world, and though in many parts of India what you get served is milky, oversweet tea made from powdered leaf that has had its antioxidants boiled out of it, in the better hotels, tea is still served as it should be. India also grows good coffee, and the people of the South drink a lot more of it than North Indian tea lovers.
Water from the tap is not purified for drinking in India. To be safe, apart from the flasks of water in your hotel rooms, tea, coffee, mineral water and bottled drinks, you should carry around and use purifying tablets. If you are away from your hotel for an extended period, it may be a good idea to take along a bottle of water or, if you're buying bottled drinks, to use a straw.
North
North Indian food has been strongly influenced by Mughal cuisine and is broadly non-vegetarian characterised by the use of yoghurt, fried onions, nuts and saffron. Outstanding dishes worth trying would be biryani, gushtaba, tandoori dishes and kababs. Beef is rarely eaten in the North, since many Hindus consider the cow sacred. Pork, forbidden by Islam, is a rarity in areas with a substantial Muslim population.
South
Southern India is renowned for its spicy curries, rasam (millagu tannir or literally pepper water, before it was anglicised to mulligatawny), masala dosai or crisp potato pancakes and a variety of rice-based dishes. The hot food has to be tempered with pappadums, yoghurt and buttermilk. Coconut tends to be extensively used. Places well known for their non-vegetarian cuisine are the Chettinad area in Tamil Nadu, and large parts of Kerala. And of course the coastal areas get you some very good fish.
East
East Indian specialities include freshwater fish cooked in a variety of sauces, sweetmeats made from cream and cheese are also a speciality around West Bengal. The areas further North-East are influenced by Tibetan cuisine, with 'momos' (delicious chicken or pork dumplings) being a popular dish.
West
Western India is a very diverse area in terms of cuisine. Gujarat with its strong Jain traditions is almost entirely vegetarian with a sweetish touch to all its dishes. Goa is famed for its Portuguese-influenced meat and seafood dishes. Maharashtra's coastal regions also have their traditional seafood cuisine.
January 26- Republic Day
August 15 – Independence day
October 02 – Mahatma Gandhi's birthday
December 25 – Christmas
Aside from these, India's diversity means that festivals and religious practices differ from place to place, so holidays are decided by State governments. An added level of complexity is that many religious holidays are decided by the lunar calendar, and thus the dates change from year to year. If you particularly want to visit (or avoid!) a certain area at a certain festival time, do let us know so we can plan your itineraries accordingly.
Yellow Fever: Vaccination Certificate is required if arriving from an infected area.
Cholera/Typhoid: Innoculation recommended.
Malaria: No certificate required, but advisable to have a course ofpills.
Medical treatment in India is inexpensive by European or North American standards, though India has a pool of some of the best doctors in the world. Most hotels have a doctor on call.
Sunshine stronger than you are used to, heat, especially if you are travelling in India's summer months, digestive upsets, insect bites for which you have developed no immunities, all these can spoil your trip. So please take a few basic precautions.
Carry a kit containing sunscreens and other lotions for protection from the sun, insect repellents and sting relief creams, water sterilising tablets and medicines for possible stomach upsets or indigestion.
To protect yourself from mosquitoes when outdoors in the evenings, use an insect repellent on exposed skin, and wear socks, trousers and long-sleeved shirts.
Eating and Drinking
Tap water is not purified for drinking. Unless you have access to a water filter, or are sure water has been boiled, it is safer to stick to bottled water. Avoid ice in your drinks outside your hotel.
Avoid ice cream or food sold by roadside vendors, uncooked or undercooked foods, fruit or vegetables that cannot be peeled.
Read the latest articles by Distant Frontiers' expert team, including columns like Lost in Luxury, Culture Matters and travel news as well as exclusive insiders from the road by our Explorers.