There is no shortage of places to eat in Fort Kochi and you will never be in want of delicious treats here. Some of my best memories of food in Kochi are from this part of town. One such time is when I went to learn Anglo-Indian cooking with Oscar and Jeanette Rozario.  
I made my way to Oscar and Jeanette's place some 20-minutes from the Chinese Fishing Nets in Fort Cochin. Oscar is a hospitality consultant who used to work for the CGH group during its early days and Jeanette is a government employee. Their son works for a travel agency and their daughter is training to be a teacher.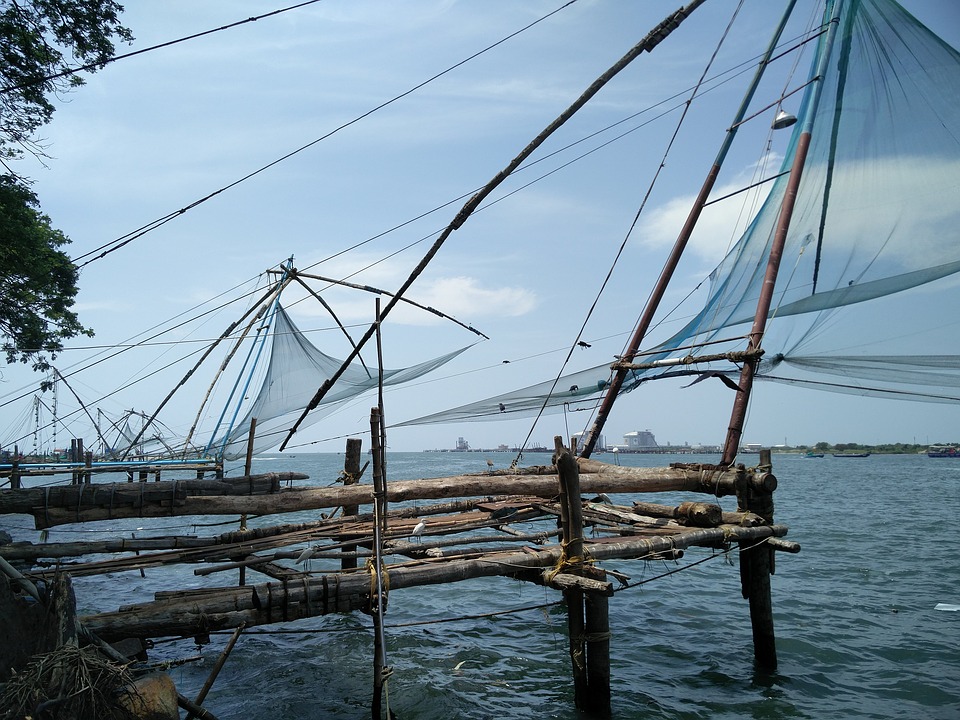 The gracious hosts welcomed me into their cozy home at Santhom Colony. We discussed their Portuguese ancestry, Anglo-Indian food, and where to find the best seafood in Kochi as Jim Reeves played in the background. The fast dwindling Anglo Indian community of Cochin are mainly descendants of the Portuguese with a sprinkling of the Dutch, the French, the German, the Swiss, the Italian, and the English. Their unique mixed heritage gave rise to some of the best kinds of food in Kochi.  
Anglo-Indian cuisine embraced everything that was Indian and mixed it up with all that was European. Influenced by the Portuguese, British, and French cooking styles it changes from one region to another, especially when it came to spices. So, in the south, Anglo-Indian dishes tend to use pepper, cinnamon, cardamom; in the Goa-Mumbai belt, souring agents such as vinegar and kokum are popular, whereas, in the east, the gravies use fewer spices. 
After a round of drinks, Jeanette introduced me to Saffron Coconut Rice & Mince Ball curry or 'Bad Word Curry' (the word 'Ball' was considered rude in the olden days, hence the name Bad Word Curry) – a staple during Saturday Lunch in any Anglo – Indian home. The meat for the Mince Ball Curry – either beef or mutton – was fresh from the butcher shop that they had cut into pieces, washed, and minced at home.  It was then mixed with the chopped ingredients – onions, chilies, spices – formed into even-sized balls to be dropped into the boiling curry that was already cooking on the stove and simmered till the mince balls were cooked to perfection and the gravy reached the right consistency.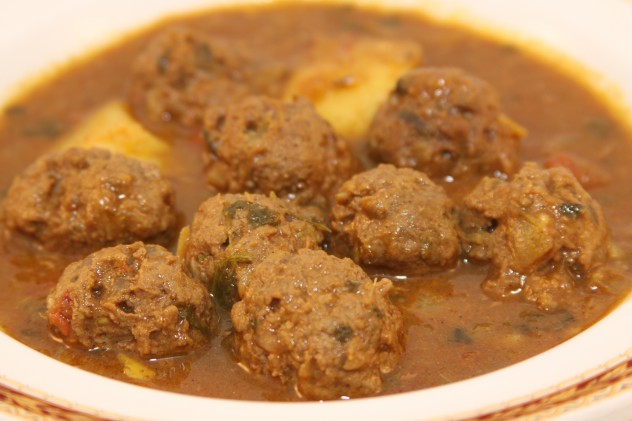 The Coconut Rice was prepared with freshly squeezed coconut milk and butter. The raw rice and coconut milk were simmered with ghee (clarified Indian butter) or butter, saffron, and a few whole spices of cinnamon, cardamom, and cloves until the rice was cooked perfectly.  
Delicious! 
Your clients also get to carry home recipes of the Bad Word Curry and Coconut Rice to remember this amazing food in Kochi and recreate it back home.  The cooking session was done at the family kitchen that is perfect for a couple. The mood was relaxed and casual with Oscar, who kept on cracking jokes and kept a hawk-eye on if I needed another drink. Jeanette, in the middle of all the cooking, kept sharing stories about how she learned to cook these 2 dishes and many more from her aunt who would come visiting once every year even now.  
I heard Jim Reeves after a long time that kept on playing in the living room. I was told about happy clients who had slow waltzed post-dinner and how a dance floor was created in the living room by removing the furniture. While having dinner – simple cutlery, nothing fancy, just like an everyday, ordinary Indian home- Oscar invited me to come over and spend time with them during Christmas and New Year. "We sing, eat, drink, dance, and have lots of fun. We burn the effigy of Pappanji (meaning Grandfather in Portuguese) on 31st December night – a metaphor of the passing year. This is something that you will never see anywhere else in Kerala or perhaps even Fort Cochin. We also have a carnival with floats every January 01. It is not as fancy as it is in Goa. But it is still great fun. Not to be missed."  
This carnival in Fort Cochin every year is a Portuguese tradition that had stayed on. While so many of us are satisfied with their share of the best seafood in Kochi, there exists a whole other world of food in Kochi waiting to be discovered. Try the Anglo-Indian fare at family homes like Oscar's where you will leave with a belly full of good food and lifelong friends. There is a story waiting to be told behind each dish that makes them even more exciting. Amongst the many places to eat in Fort Kochi, Oscar and Jeanette's home-cooked meal remains a favorite with me even today.