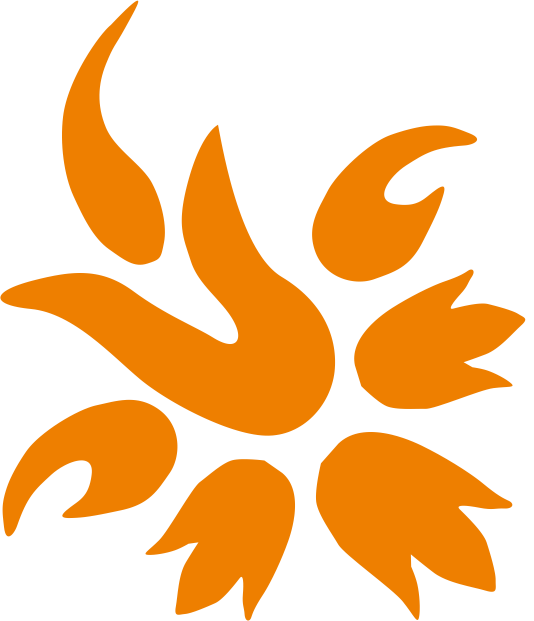 We are a team of women dedicated to creating customised female-friendly itineraries that cater to all your needs. As a team, we have combined experience in different fields that gives us the confidence to create unique journeys through the sub-continent for you. Our specially designed journeys facilitate immersion in diverse activities for women travellers.
Whether you want a customized individual journey or want to be a part of an intimate group tour, we have curated the best itineraries featuring charming properties. We also include delightfully delicious culinary treats and lively conversations over meals for you to savour during your tour. We understand the need to rejuvenate and hence we give you the option to re-energise at the best spas and retreats.
Our team has gone to great lengths to offer you the best experiences that let you delve into the colourful bazaars of India at your own pace. Meet the locals along your journey and soak in the vibrant art, culture, and customs of the destinations you visit. We have designed the itineraries with a focus on women empowerment, which has led us to forge relationships with strong accomplished women across the sub-continent. We will be happy to set up casual conversations over tea with these remarkable figures if you wish to learn about their achievements.
We design not just your itineraries but carve out experiences that help you forge unique bonds through these journeys. We are energetic, exuberant, meticulous and unrelenting when it comes to managing the intricacies of a project. With over 25 years of experience in travel, our extensive local knowledge is unparalleled.
Come Explore with us and satiate your quest for travel through true Indian hospitality.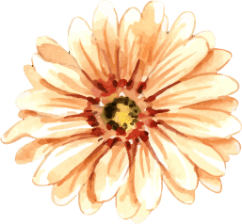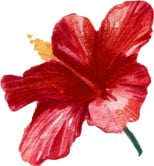 Meet the gorgeous and vivacious members
of this unique women-only team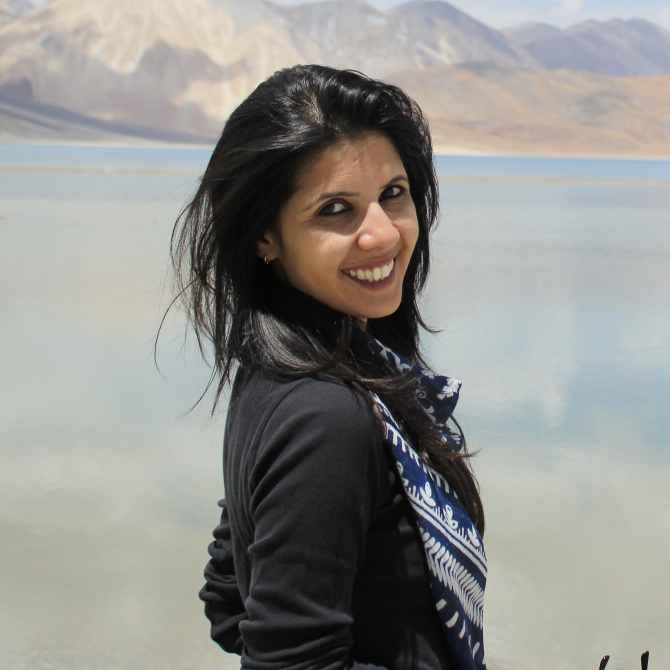 Anuja is a city girl, born and brought up in Delhi. She has been making holidays memorable for travellers to India for the past 15 years.

A happy customer is the best possible reward for her, and she strives to achieve this every time. In her free time, Anuja enjoys travelling and she has explored different corners of the country including Rajasthan, Ladakh, Goa, Kerala, and Karnataka.

She uses insights gleaned from her own travels as a woman to understand what is needed to make female-friendly journeys memorable.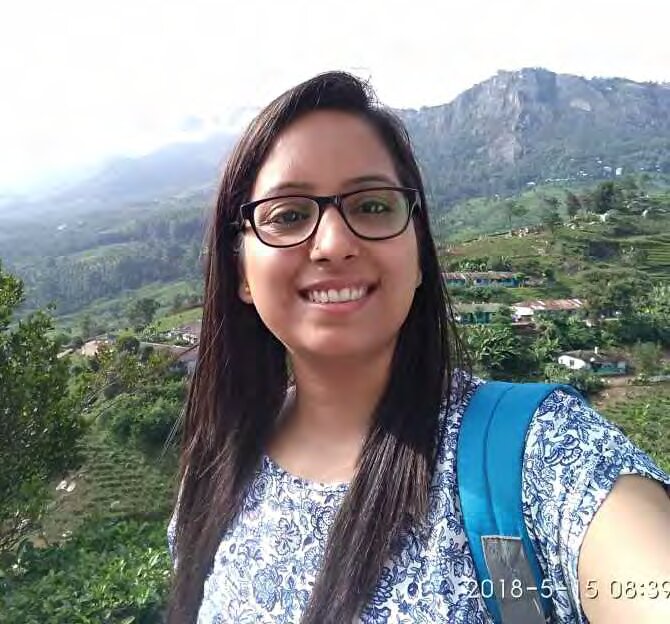 Rashmi's love for travel stems from her unique passion for discovering the locations where old movies were shot. She maintains a list of locations of her favourite films, and ticks them off one by one after visiting. She holds a Masters' Degree in Finance and IT sector, and believes in putting her mind and soul in every project. Rashmi dreams of seeing the whole world and works sincerely to deliver the most exciting itineraries and experiences.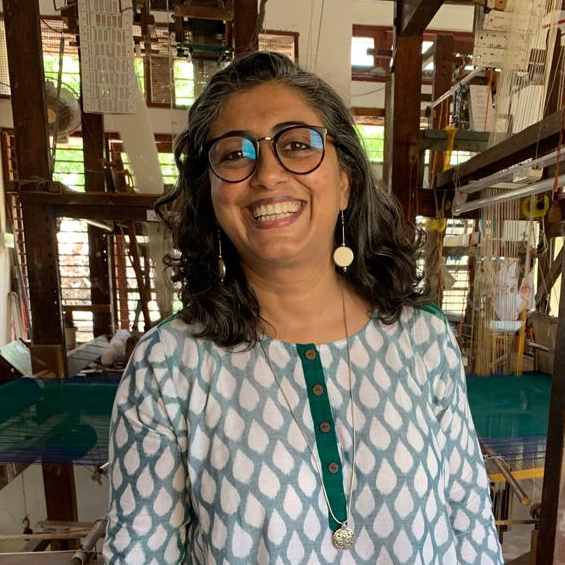 An avid traveller, a history enthusiast, a master of bespoke experiences and a people's person – these are just a few adjectives to describe Lovleen Sagar. She helped conceptualise and run a first of its kind initiative in India, the "Destination Knowledge Centre."

Leading a dynamic team of young explorers across India to unravel the hidden treasures of experimental travel, she has re-shaped the concept of experiential travel.

She believes that while travelling across India may be an intense experience, if you bring along your sense of humour and go with the flow, it can be one of the most exciting countries to explore.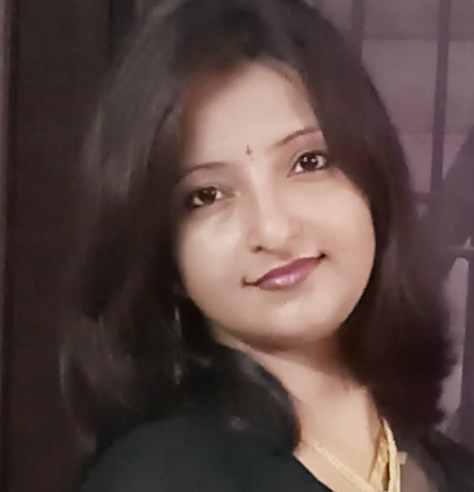 Arundhati has been associated with many challenging projects that gave her excellent opportunities to travel through the length and breadth of the country. Her strength lies in her great sense of understanding making it easy for her to connect with people. In her leisure time, she loves to spend time with her 7-yearsold daughter and tasting different cuisines at speciality restaurants.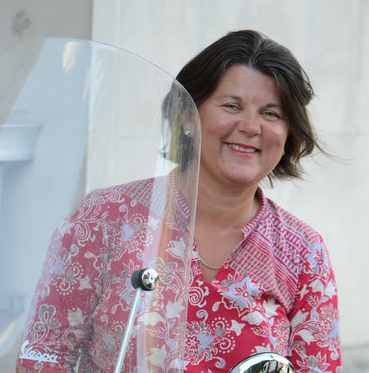 With her roots in France and her heart in India, Elisabeth was so enchanted by the charms of India that she decided to make it her home. She feels that one lifetime is not enough to discover all the mysteries of India. Elisabeth continues to explore and experience India on weekends and encounter the unexpected rendezvous with the people, culture, and history of the country. Her advice for a first trip to India: let India embrace you. Simply let yourself go!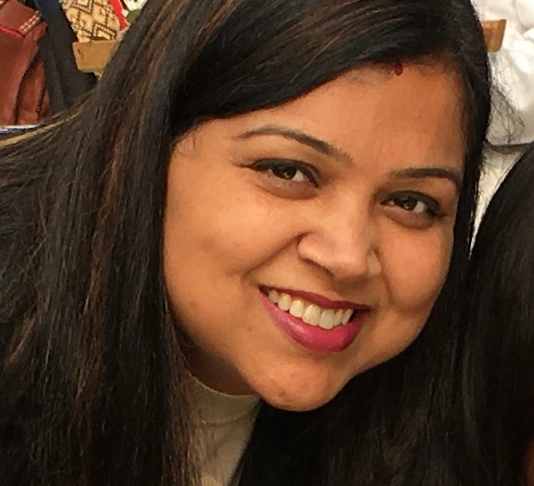 While she dreamed of becoming a doctor to take care of people around her in her childhood, she ultimately ended up in the travel trade, which gave her an opportunity to meet people from various parts of the world. Anu loves meeting new people and knowing more about them and their varied culture. In her free time she likes listening to music, especially Gazals by Jagjit Singh – her all-time favourite.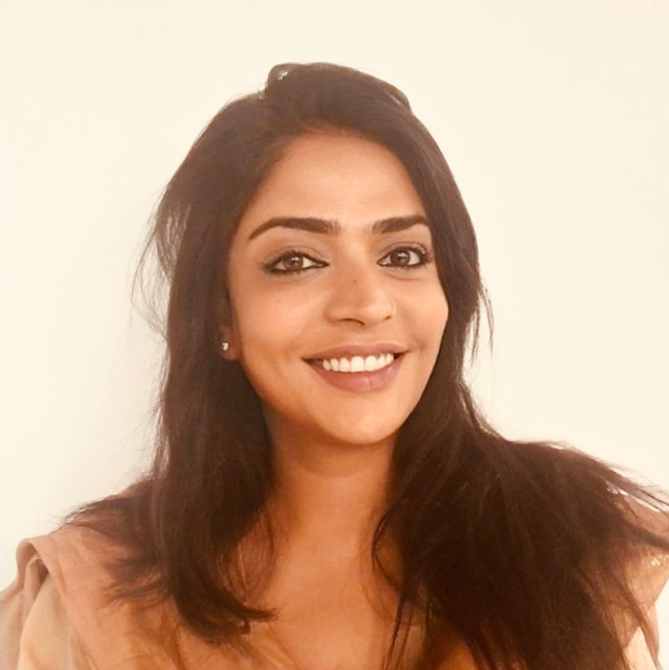 With a focus on the client's individual needs, Ichcha has been helping people plan everything from Honeymoon to Business trips for over two decades. Her flair for bespoke luxury travel and her own love for travelling serve as the driving force behind her career choice and the nuances of making travel dreams come true through stellar service and outstanding planning. She has an intuitive knack for guessing what the modern women travellers want having curated tours of Literary Festivals, Textile Tours, and Culinary and Lifestyle. She has rightly addressed some genuine concerns raised by female travellers who look forward to travelling solo.
Soma is a charming personality and determined to achieve whatever she sets her mind on. Being a Bengali, she is passionate about music, arts and crafts from around the world. Her love for local art and culture has made her travel to various parts of India. She is also learning the Spanish language and finds its vibrant culture and rich tradition very interesting. One day she hopes to visit Spain and delve into its fascinating heritage first hand.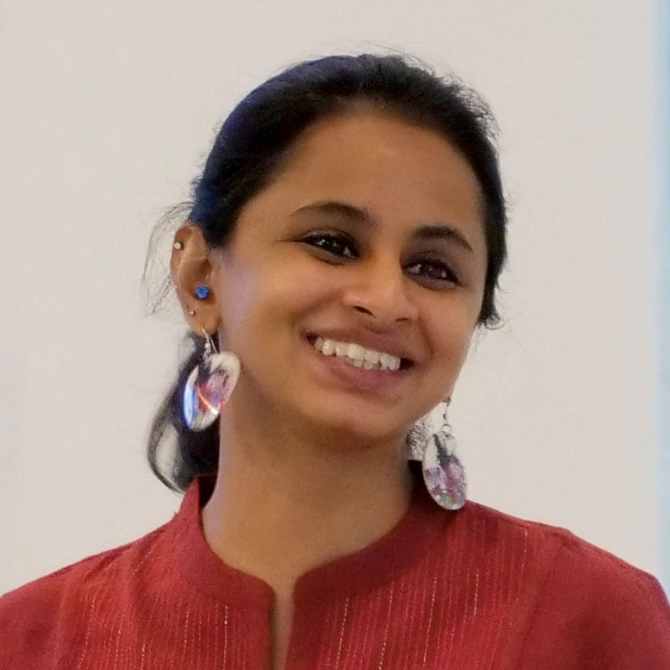 Although her roots are in Bangalore, one can say Tejashri does not really belong to one place. She has touched all corners of the country thanks to folks who are avid travellers themselves. She has backpacked a few times and believes it is the best way to discover the unusual and unexpected yet worthwhile sites and experiences.
Being born in the hills (Shimla), Lalita has always loved nature and exploring new places. Going on random hiking trips and treks was part of her childhood. This instigated her to change her field from Science to Tourism after college. She likes to explore new places for their unique culture, nature, and history.

One of the best experiences that she had was a biking trip to Ladakh where she covered Leh, Lamayuru, Nubra and Pangong on a bike. The next destination in her list of exploration is Turkey.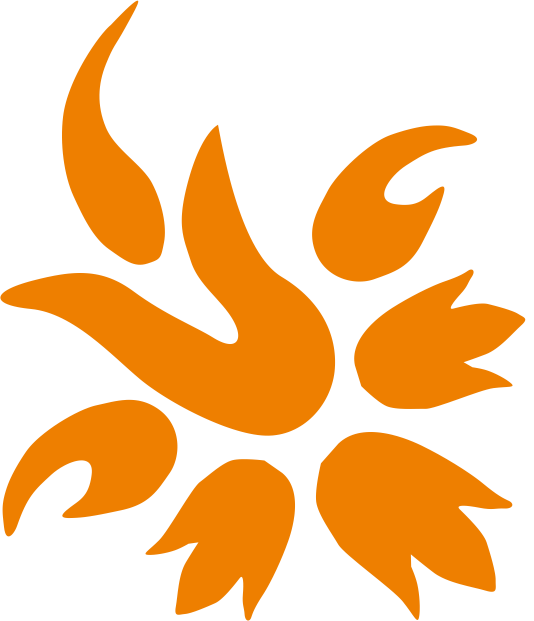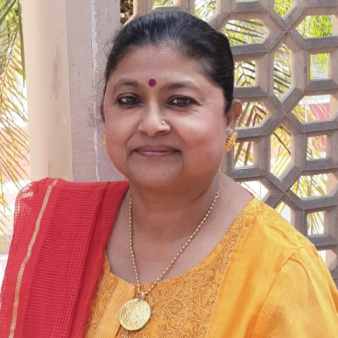 Travel Expert
Seema Srivastava
Seema is an artist, an art historian, cultural theorist, professor and an illustrator involved in conceptualizing and designing advertisements, books, etc. She has been passionately involved with the world of art for more than three decades. Qualified with an M.Phil in History of Art, she has been giving regular lectures on Indian Art and Architecture at The University of Iowa, USA and teaching art at various institutes in India. She has been working extensively with a reputed publishing house as a designer and illustrator for books, specializing in illustrations for children. She has designed and co-authored a number of books published by NCERT (National Council of Educational Research and Training).
read more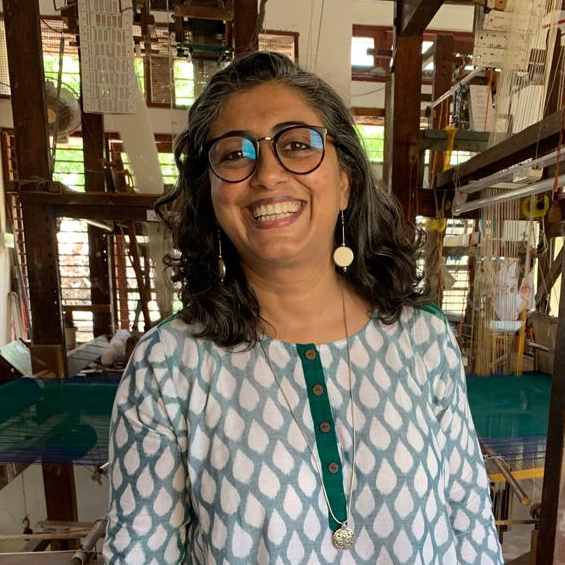 Travel Expert
Lovleen
With a Master's Degree in History, Lovleen was all set for a career as a museum curator, when she found her true calling in the travel industry. She is thankful for choosing this path as it led her to have a life full of discovering new places, meeting interesting people, and sampling the delicious cuisine from all over the world. Her passion is to discover the universal connection between all cultures, and finding out the small and beautiful details that tourists often overlook in their hurry to take photos.
read more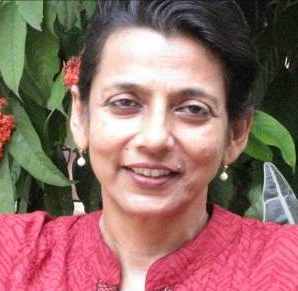 Travel Expert
Sandhya Harendra
Sandhya Harendra has an interest in Indian art, crafts, textiles and temple architecture, and guides her clients by adding insight into the social, cultural and philosophical perspectives that reflect the unique Indian way of life. She has been guiding and escorting groups of scholars, and others to places of interest all over India for nearly four decades.

She holds a Master's degree in Sociology (Bombay University) and has attended several lectures on Indian Temple Architecture and Art Appreciation and is well versed in varied aspects of Indian culture.
read more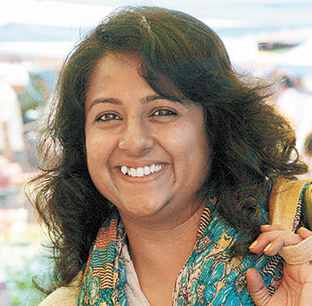 Travel Expert
Jayanti Rajagopalan
Jayanti Rajagopalan, aka Jonty, is an XLRI, Jamshedpur graduate and comes with over 13 years experience in sales, marketing and program management with organizations including Titan Industries and the Bill & Melinda Gates Foundation.
read more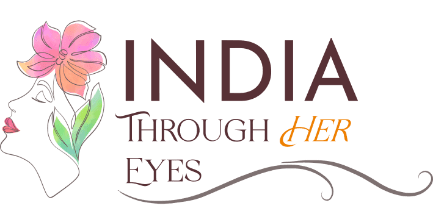 September 6, to September 16, 2022
Price Starts from INR 2,01,600 per person
Discover India and her beautiful culture through the eyes of two women who have deep reverence and love for it. See a different aspect of this colourful country unfurl before your eyes as you proceed on your journey through some of the most interesting destinations in the country. We have curated your tour to give you an intimate glance into the heritage, art, architecture, traditions, and cuisines of India that you will not find in any tourist guidebook.
Your tour is led by two vivacious women with years of experience in travel, heritage, and art of India and abroad. They are passionate about travel and they will enchant you with interesting anecdotes from their own experiences. There is no lull in excitement when you travel with us!
Each day brings a new adventure where you learn something novel about the art, crafts, heritage, or cuisine of India. Hands on experiences let you get up close and personal with the essence of India and make memories to cherish for a lifetime. This is the ultimate blend of culture, heritage, rejuvenation, and indulgence rolled into a journey to remember. Wake up with a smile on your face excited to unravel the adventures of the day.

day wise itinerary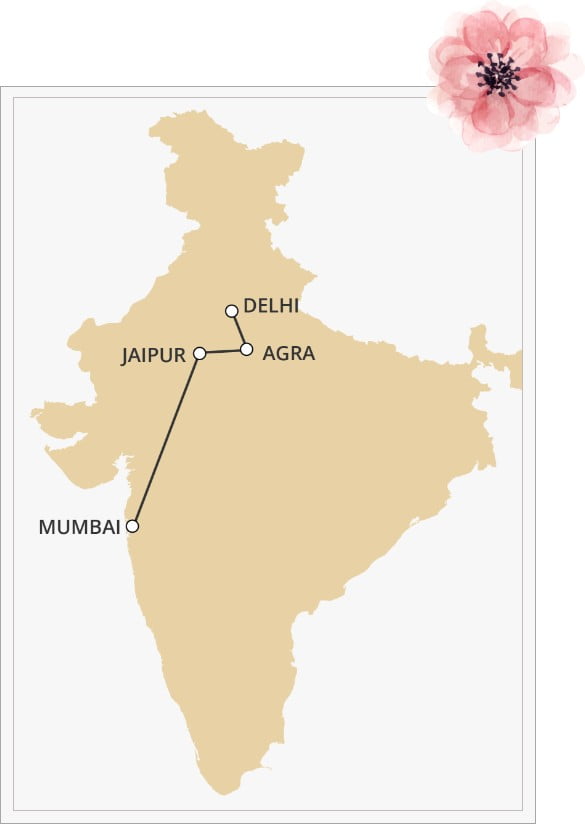 Let your olfactory senses take the wheels at an attar making workshop and bring the scent of nature to your home.
Explore Delhi's architecture, bazaars, street food & the local way of life.
Know what's a must to – do list for an Indian bride or a groom to be during our Wedding 101 tour.
Discover how one of the Seven Wonders of the World simply allows you to lose yourself to love.
Get lost in the maze of street shops, and learn the art of bargaining.
Learn the family recipes and unique cooking techniques from the royal kitchen of Rajasthan.
Try your hands at the intricate art of miniature painting.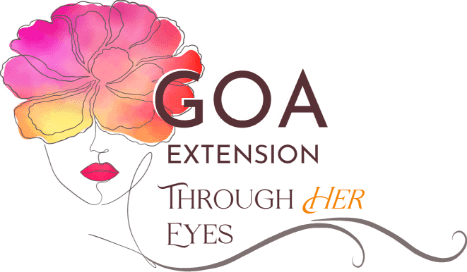 Walk around mammoth church ruins, a basilica, and the tomb of a revered Portuguese saint.
Stroll amidst rainbow homes, chapel and temple at Goa's very own Latin Quarters, Fontainhas.
Relax by the pool, enjoy the amenities of the hotel or walk on the beach.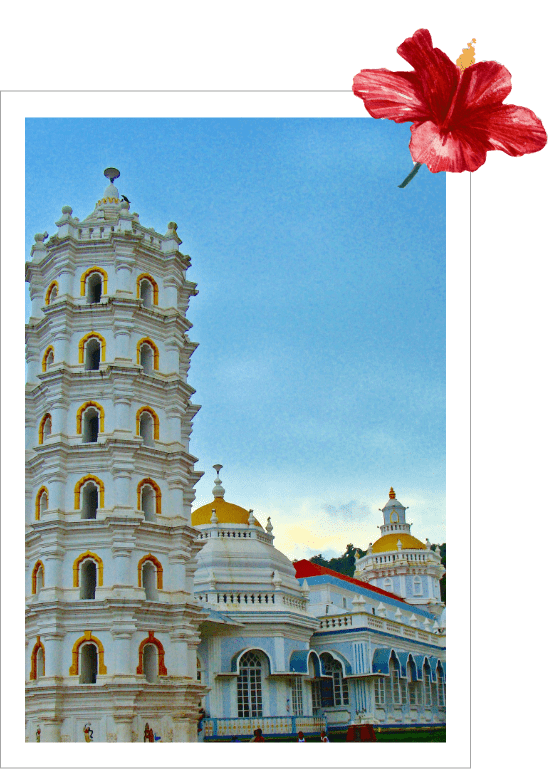 day wise itinerary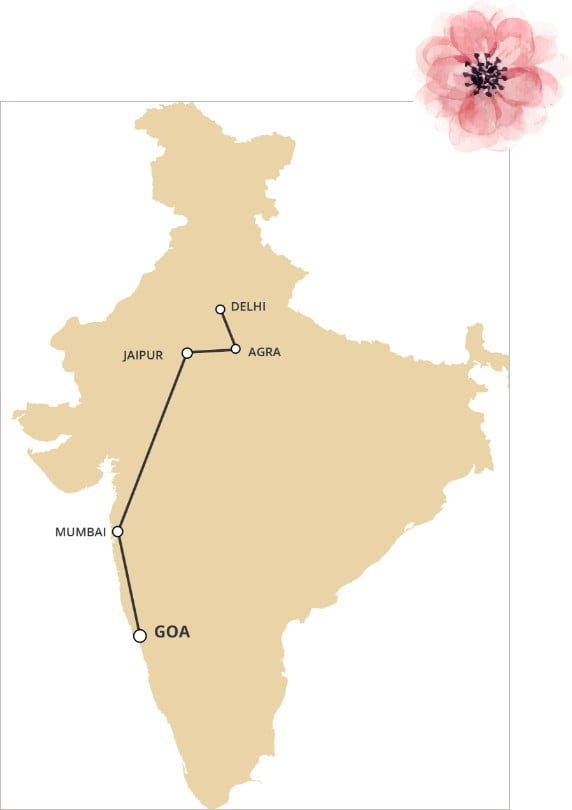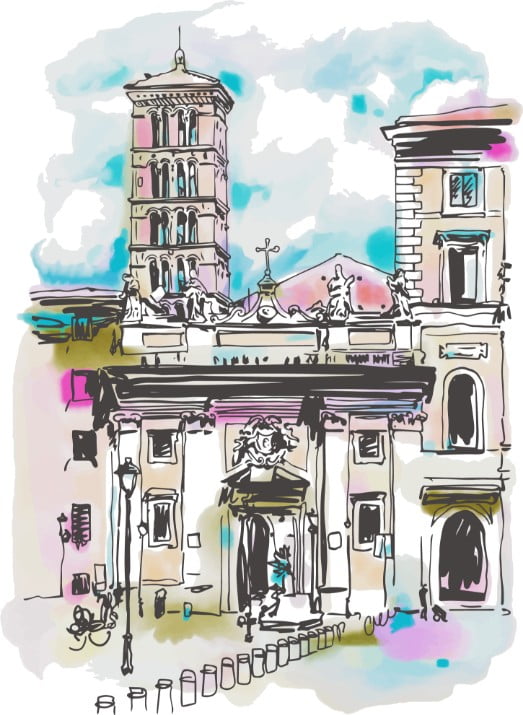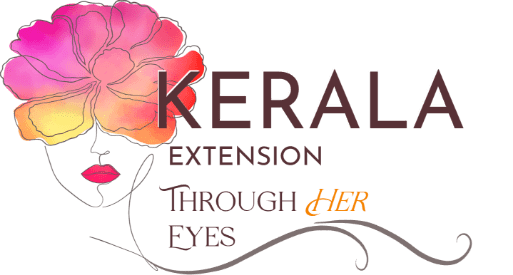 Ditch your fancy car ride and explore Kochi like a local with us.
Learn the dance mudras that benefit our health from a Kathakali Dance Maestro.
Sail around the backwaters of Alleppey in a traditional rice boat.
Enjoy an exclusive visit to the Coir museum and factory with your host followed by a local meal.
Relax by the pool or walk on the beach.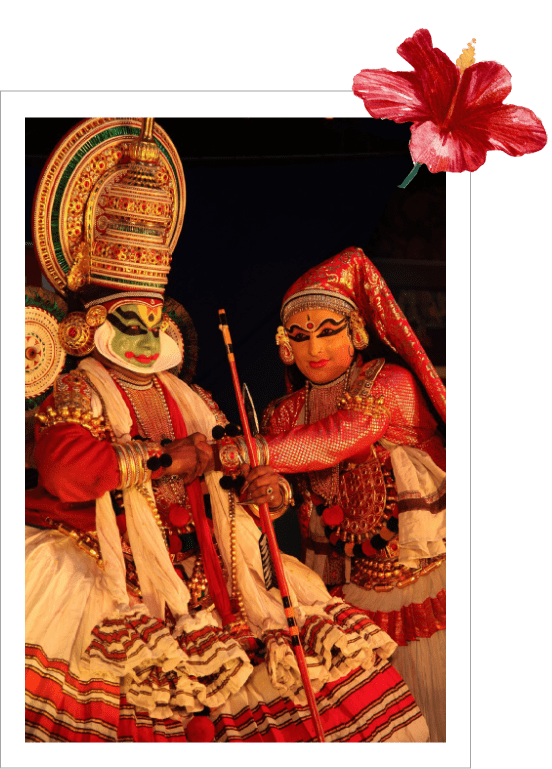 day wise itinerary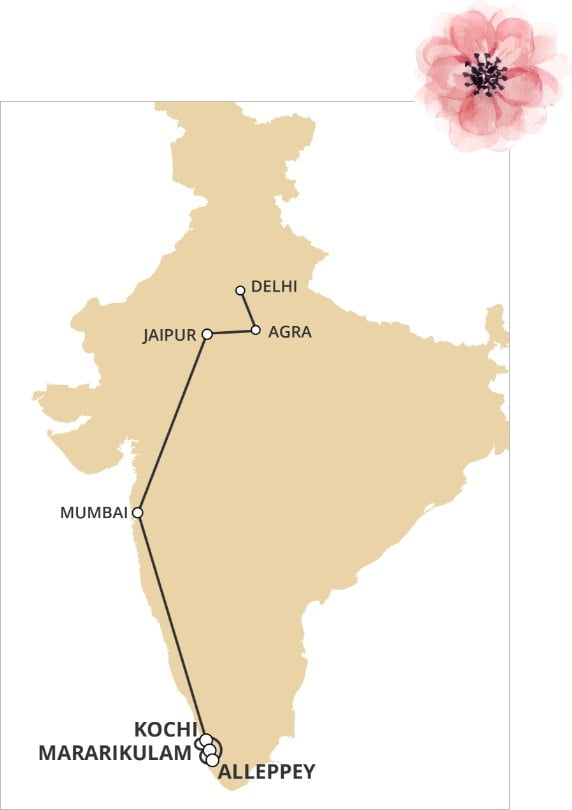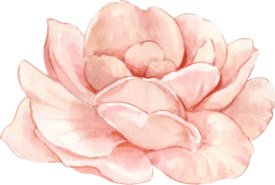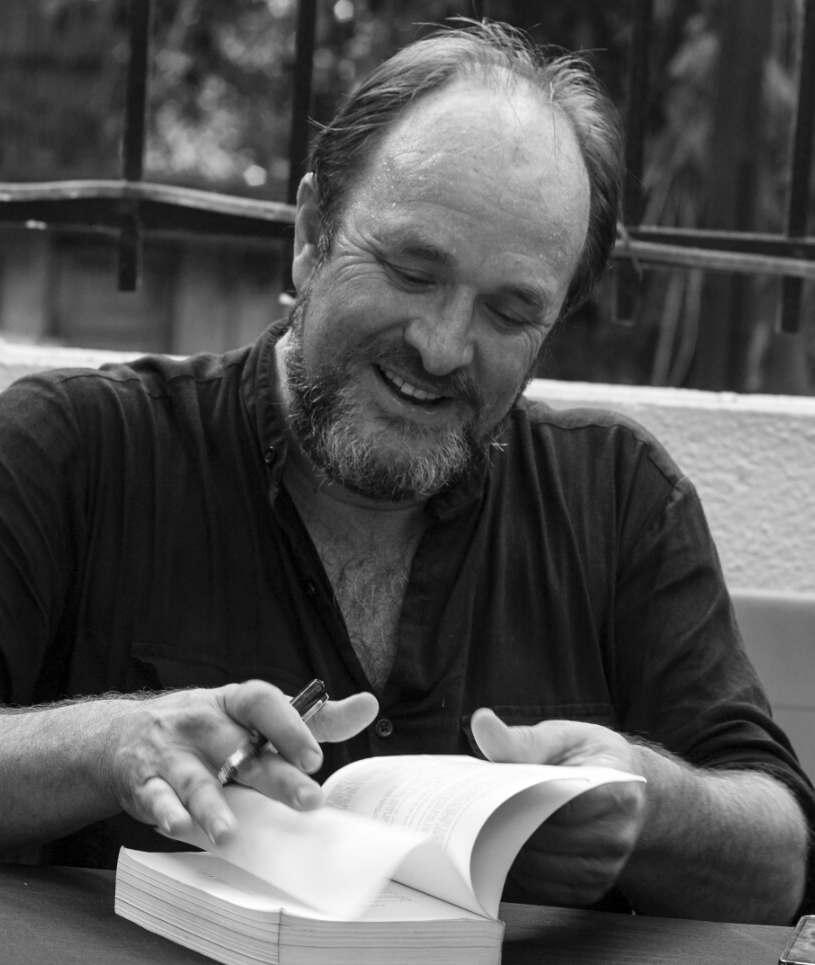 Historian and Author
William Dalrymple
Born in Scotland, he came to India in 1989 and settled in Delhi for five years. He has written many books that are spectacular works in the genres of travel and history. The City of Djinns, his second book is one of the must-read books for anyone wanting to visit Delhi. His highly researched history books delved into some of the most interesting aspects of India's past.
read more
HISTORIAN AND AUTHOR
Swapna Liddle
Swapna is an author and historian with a deep love for the history and culture of the city of Delhi, and in particular Shahjahanabad. She has written many books that aim to raise awareness about the city's historic neighbourhoods and buildings. She is the author of books including Connaught Place and the making of New Delhi; Chandni Chowk: The Mughal city of Old Delhi; and Delhi: 14 Historic Walks along with several articles for academic journals and books.
read more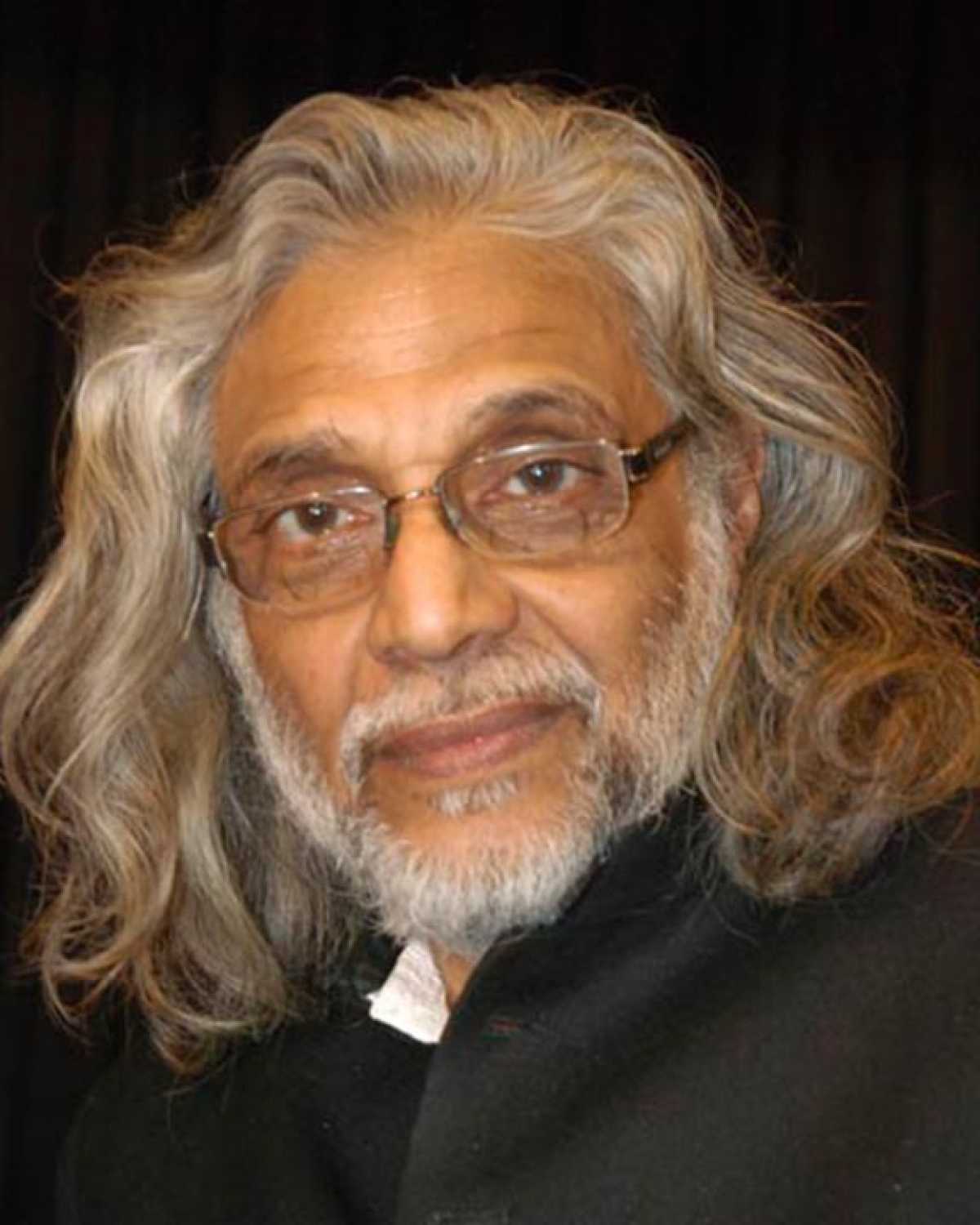 FASHION AND TEXTILE
Muzaffar Ali
Hailing from the royal house of Kotwara, Muzaffar Ali along with his wife Meera Ali has created the international couture label called "The House of Kotwara". Drawing inspiration from the superior aesthetics and fashion sense of the Nawabs of Lucknow, Muzaffar Ali has imbibed the apparels of his atelier with refinement and sophistication without par. He is also an accomplished filmmaker and holds a deep respect and love for Nawabi elegance.
read more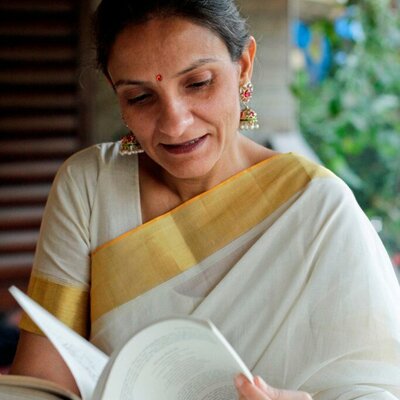 CULINARY EXPERT
Mita Kapur
Mita Kapur is the founder and CEO of Siyahi, India's leading literary consultancy. Apart from her passion for literary consultancy, she is also a great champion of Jaipur's culinary heritage. She has designed several interesting food walks that highlight the different aspects of Rajasthani cuisine and its ingredients. Her walks are an amazing introduction into the spices, condiments, vegetables, and lentils that are essential in making traditional Rajasthani dishes.
read more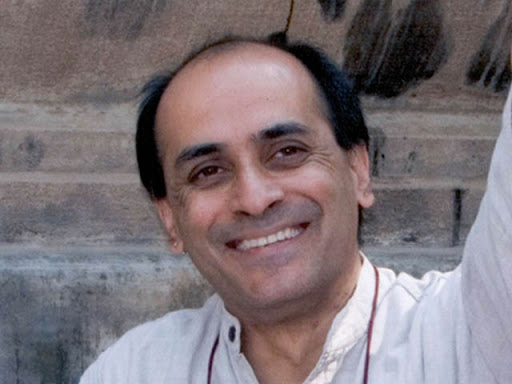 BUDDHISM EXPERT
Shantum Seth
He is the foremost authority on sites and subjects associated with Buddhism. Shantum is an ordained teacher in the Zen tradition of the Vietnamese Master, Thich Nhat Hanh. He is on the Government of India's committee of experts for the promotion of Buddhist teaching and learning.
read more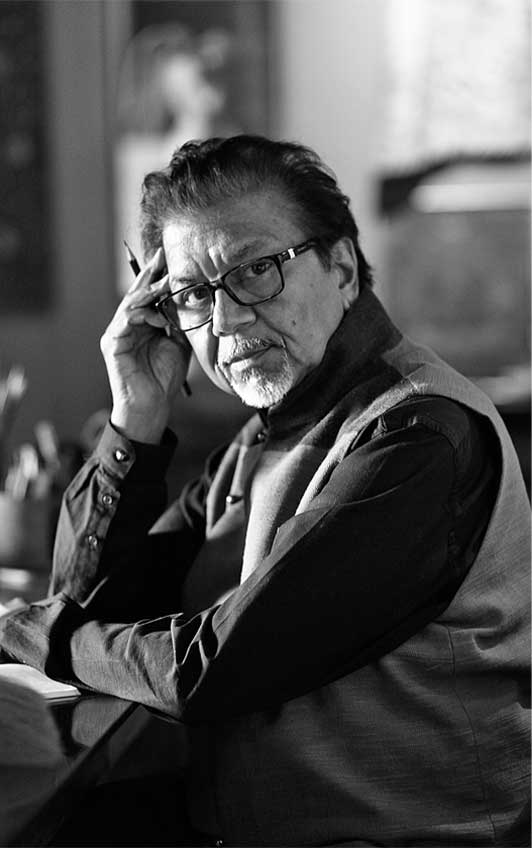 ARTIST
Satish Gupta
Satish Gupta is one of India's most celebrated and versatile painter, sculptor, poet, writer, muralist, calligraphers, and so much more. This multifaceted genius has been exhibited in over 37 solo shows at important art galleries within India and abroad.
read more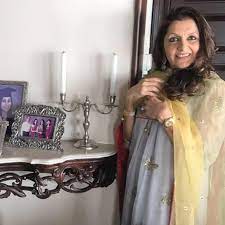 JEWELLERY DESIGNER
Kavita Behl
Kavita Behl is a fourth generation designer of exquisite jewellery crafted with expert artisanship and care. Her eye for details and aesthetics has led her to create some of the most beautiful pieces of precious jewellery. She sources precious and semi-precious stones and curates antique jewellery pieces that are without parallel in design and artistry.
read more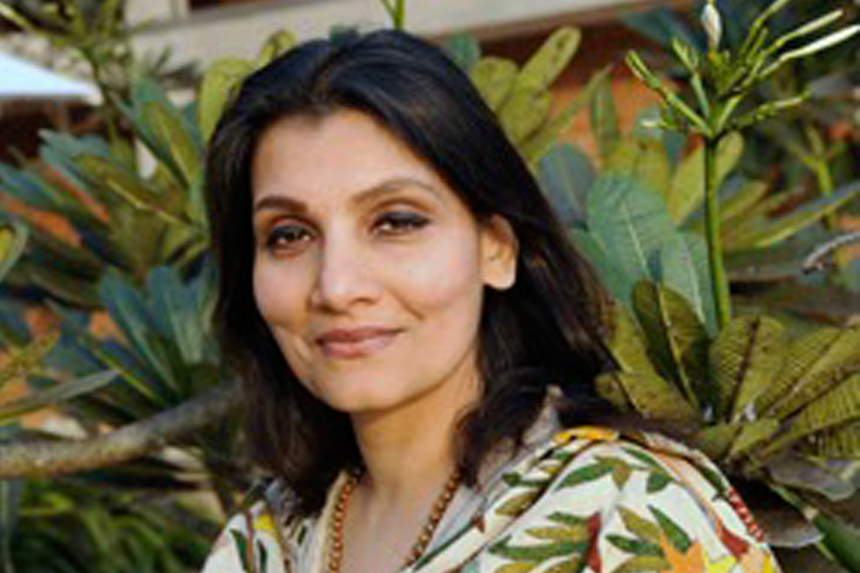 YOGA AND WELLNESS
Shruti Poddar
She is the founder of the Shruti Foundation and is a globally recognised Nada Yoga teacher. Shruti is also a vibrational healer and musician, a heritage conservationist, an entrepreneur, an educationist, a poet, and mentor. She is the pioneer of NADA Vibronics – A Nada Yogic Wellness Ecosystem based Indic Vibrational Yogic Science.
read more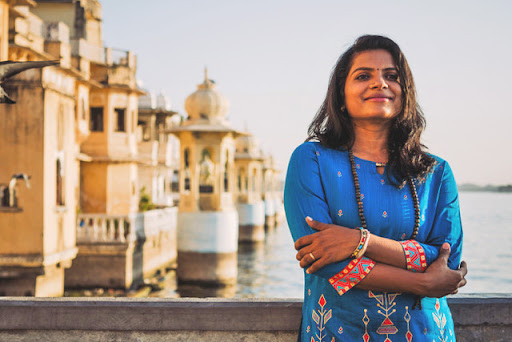 ENTEYOGA SPECIALIST
Seethu
Seethu belongs to the revered yoga lineage of Shri T. Krishnamacharya - arguably the most influential Yoga guru of the 20th century - and was initiated into it by its most prominent direct disciples Shri Srivatsa Ramaswami. A certified yoga guide, her personal yoga practice of 20 years and a deep belief in the system has inspired Seethu to undertake the path of a Yoga Guide.
read more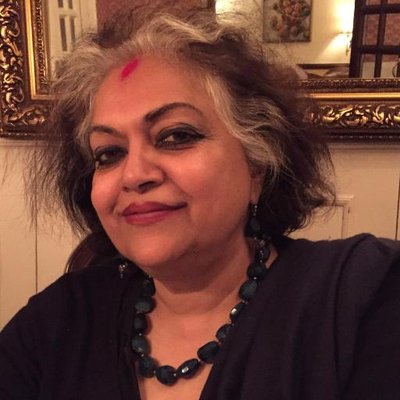 ART HISTORIAN
Dr. Alka Pande
Dr. Alka Pande is an art historian with over a decade's experience in teaching Indian Arts and Aesthetics at Punjab University. Her involvement with the world of art goes back more than thirty years and her main areas of interest are gender identity and sexuality, and traditional arts. She has been responsible for curating several significant and perceptive exhibitions in India and abroad.
read more