While we try to think up new and innovative ways to be sustainable, it is a good idea to look into the ways that indigenous people have been following for centuries. Before sustainability became a trending topic, a majority of India's people were already following customs and traditions that respected the earth and its carrying capacity. Their sustainable way of living takes into account different aspects such as climate, soil conditions, availability of water, and many other things.  
 A large part of India's population is dependent on locally produced natural resources for their survival and they have come up with some truly ingenious sustainable ways of living that we must acknowledge. With the wisdom and sustainable way of living, the people have managed to survive for generations in the harshest of conditions.  Here are five stories of traditional sustainable techniques followed by the people of India that can help motivate us to conserve Mother Earth.  
 The People of Rajasthan's the Thar Desert  
The people of the Thar Desert of Rajasthan who live in the harshest of conditions are known for their ingenuity and tenacity. Their vigor and resourcefulness have, for example, enabled them to turn the seemingly undesirable toxic desert milkweed into threads for weaving charpois (cots). They also use its sap as a natural termite and insect repellent. Using such locally available resources has been in practice in the Thar Desert for centuries. Thakur Durga Singh of Mandawa has recently finished developing his Camel Caravan in the Shekhawati region of Rajasthan. Here one can experience the many moods of a Camel that is an integral part of Rajasthan's desert communities and listen to stories of traditional wisdom and an indigenous sustainable way of living.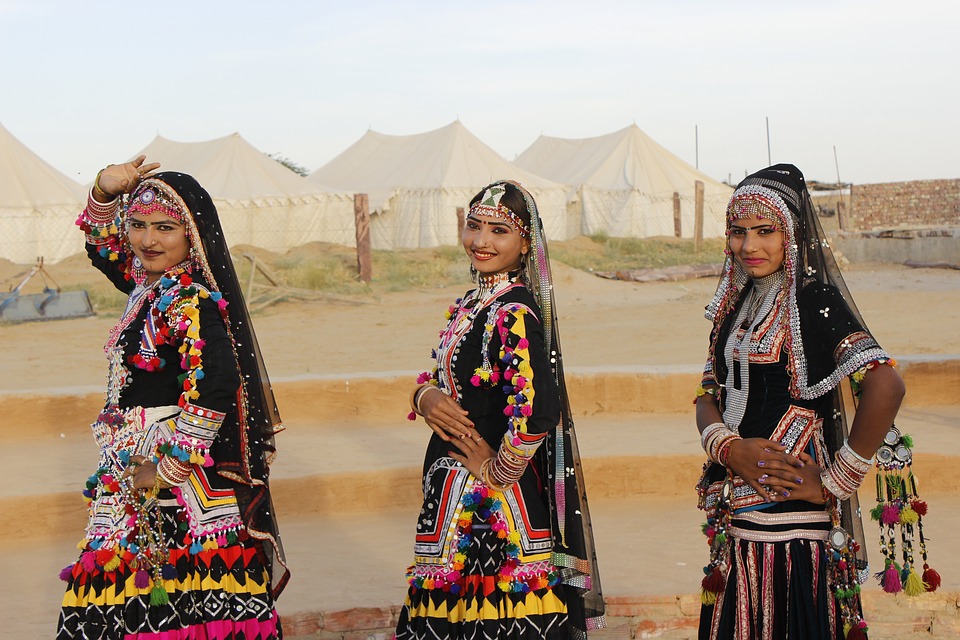 The Stepwells of India  
 The Stepwells of Northwestern and Western India are some of India's earliest examples of rainwater harvesting. Not only are these stepwells about sustainable techniques of water conservation, but they also doubled up as a resting place for weary travelers at night and for people to socialize. The stepwells were also intricately carved and exhibit the heights of engineering excellence achieved by our ancestors. Famous stepwells of India include the Rani Ki Bhav, a UNESCO World Heritage Site, in Gujarat and the one at Abhaneri en-route to Jaipur from Agra. A hidden gem is the one in Delhi on Hailey's Road. In Jaipur, you can learn more about traditional wisdom and sustainable ways in the stepwell walk designed by Neeraj Doshi. Under his expert guidance and storytelling, you can trace the water wisdom practiced by his Rajasthani ancestors and the sanctity of water in Rajasthani culture.  
 The Sacred Forests of Meghalaya  
With their otherworldly stone megaliths, the sacred forests of Meghalaya are an interesting instance of voluntary community conservation of forests and a sustainable way of living by individuals or clans. Tribal bodies and clans or individuals own over 96% of Meghalaya's rich forests in the form of sacred forests. Villagers consider forests to be homes of protector deities of villages and it is taboo to pick even a blade of grass from these. Irrespective of their faith, the villagers still visit these forests for signs and praying to the protector spirit. Due to this unwavering respect for tradition and creative ways to be sustainable, these sacred forests are thriving and they are home to some rare species of flora and fauna. Whether the locals deliberately attached spiritual significance to protect the forests or it was a happy symbiosis is a topic of debate. Whatever may be the reason, the result is a fantastic example in community conservation efforts made by the local people.  
You can stay with James Perry, a Canadian married to a local on his farm, which is self-sustaining and not too far away from one of Meghalaya's Sacred Forests believed to be at least a 1000-year-old. The cabins here are simple, neat, and cleanly made by James himself and the location is stunning. You can experience sustainable techniques that are in total harmony with the local traditions and beliefs.    
The Living Roots Bridges of Meghalaya 
Another fantastic insight and example of traditional sustainable ways and wisdom practiced by the indigenous communities of India are the living roots bridges of Meghalaya. The local people devised an inventive solution for crossing the rain-swollen rivers of monsoon with wisdom drawn from nature. They created "living" bridges with the sturdy roots of a particular type of rubber tree. These trees have a secondary root system originating high up from the trunk. The locals guided these secondary roots through a system of scooping-out betel nut tree trunks to the opposite bank. Over a period of ten to fifteen years, these take root and create functional and secure bridges that can support the weight of over fifty people at a time. As these bridges are made of mostly natural materials and following sustainable techniques, they cause the least amount of structural damage to the surroundings. You can view these unique Living Roots Bridges of Meghalaya by taking full-day treks from Shillong.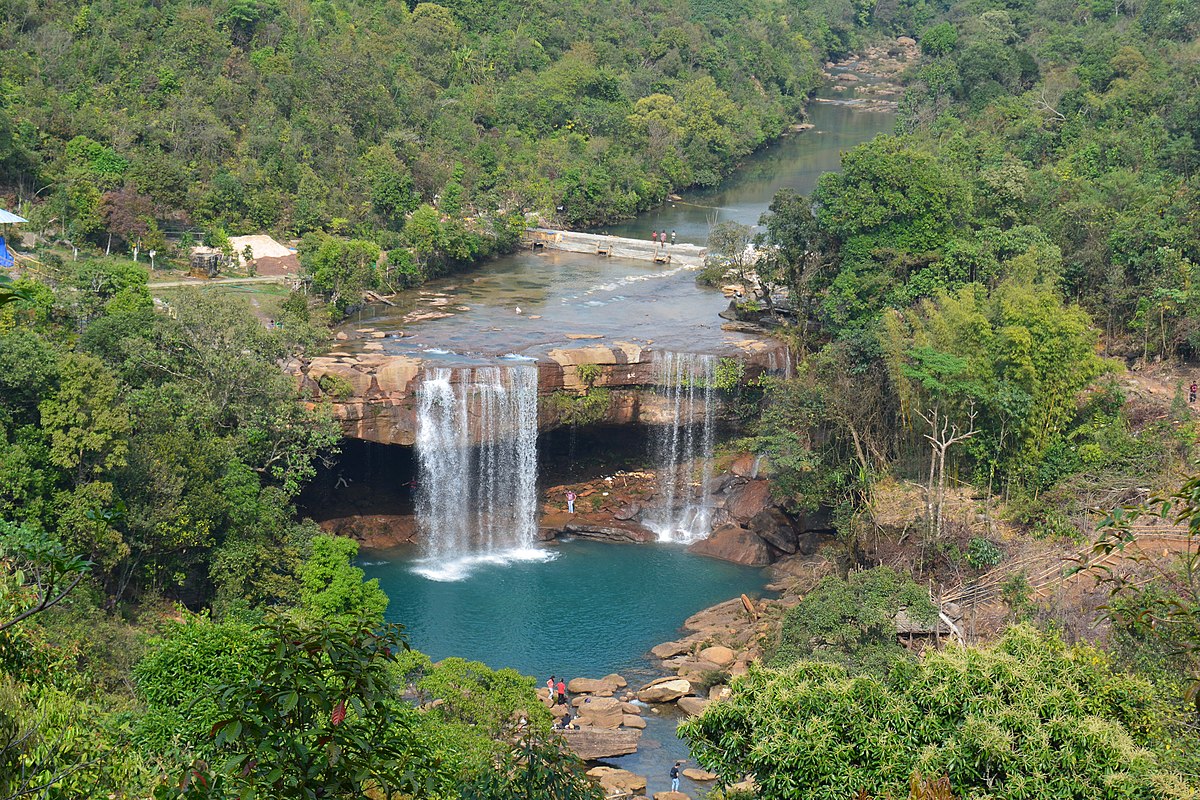 Meenangadi Village of Wayanad, Kerala 
Meenangadi is working hard to be the first carbon-neutral village in India and it is one of the frontrunners of a sustainable way of living in the country. The goal is to expand forest cover and achieve carbon neutrality by adopting traditional sustainable techniques to reduce carbon emissions. These include steps such as planting medicinal and other plants over 38 acres of land by the community, providing free organic vegetable seeds, and introducing awareness programs on sustainable organic farming practices to the villagers. What is most striking about Meenangadi is the active participation of the villagers and the village council. Meenangadi is twenty minutes drive from 8 rooms Tranquil Plantation Hideaway in Wayanad with its beautiful tree houses where one can stay. The property is part of a 400-acre private coffee and spice plantation.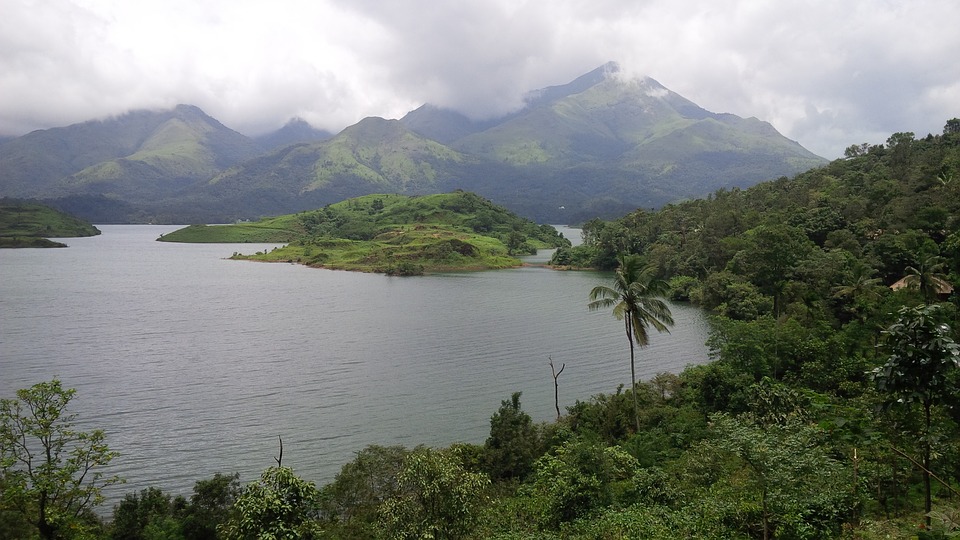 Sustainable Ways since Times Immemorial  
The stories of our ancestors, their traditional practices, and their sustainable way of living have much to teach us if we stop to learn. Their innate respect for the land and its requirements, understanding of its seasonal changes, and adapting to survive even in the most difficult conditions, are all testaments to the ingrained sense of sustainable ways and living within all of us. The core point that we can learn from the above stories of traditional wisdom on sustainability is that one must respect the earth and all its resources. No matter how scarce the produce is, if there is respect and you follow a sustainable way of living, you can survive and thrive.